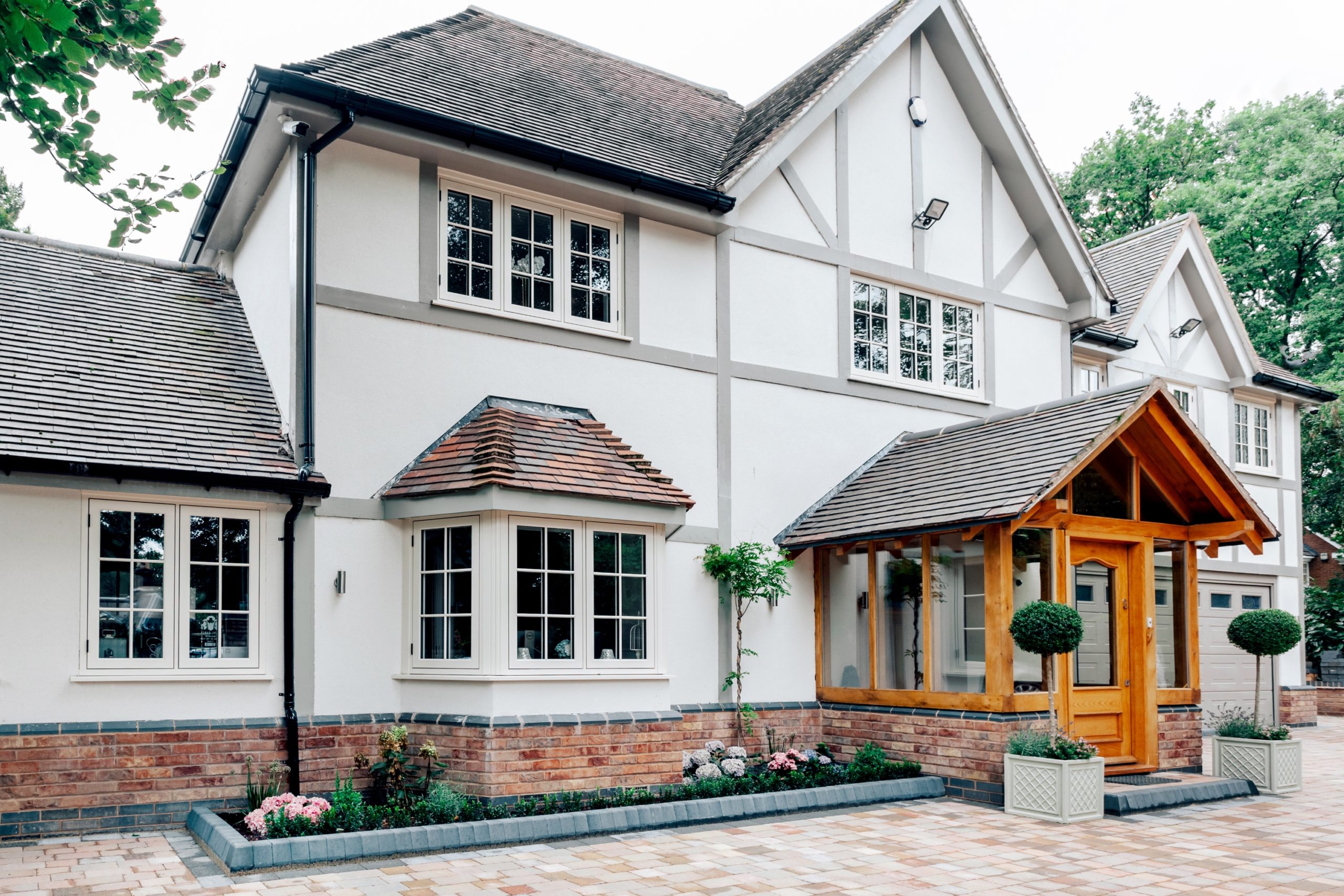 Clotted Cream R9 windows and doors from The Residence Collection, recently graced a beautiful project in a Staffordshire conservation area, much to the delight of the homeowners.
A Grained White internal finish was specified to keep things neutral, featuring polished chrome pear drop handles and black butt hinges. The front elevation of the house also featured Georgian bars to the windows, in keeping with the requirements from the local planning officer.
Ramsey Singh, the homeowner, enthused: 'We're so happy with the new windows and I would, and have, recommended The Residence Collection to friends. I have no doubt that they are a quality product and will be here for years to come. We hope to use R9 in another upcoming project which will be starting soon, a full restoration of an 1856 farmhouse in 250 acres of land.'
Sarah Hitchings, sales and marketing director of The Residence Collection commented: 'This is yet another wonderful example of our windows and doors gracing properties in conservation areas. Planners love the windows as do the homeowners who enjoy them and with the many benefits over timber, including better energy efficiency, sound insulation and the fact that they require little maintenance.
She added: 'Beautiful homes warrant beautiful windows and R9 remains the only true timber casement alternative window on the market. Our manufacturing partners enjoy the margin they provide, as do our installation partners across the UK.'
For further information please visit
www.residencecollection.co.uk and
www.residencecollectiontrade.co.uk.
You can request a free brochure pack including the stylish and inspirational My Residence Magazine via e-mail at journey@residencecollection.co.uk or by calling 01452 348650. You can also add to their following on Twitter @residence9 and engage with them on other social media platforms including Facebook, LinkedIn, Instagram, Pinterest and Houzz.