6th September 2018
Maven completes £20 million MBO of UAP Limited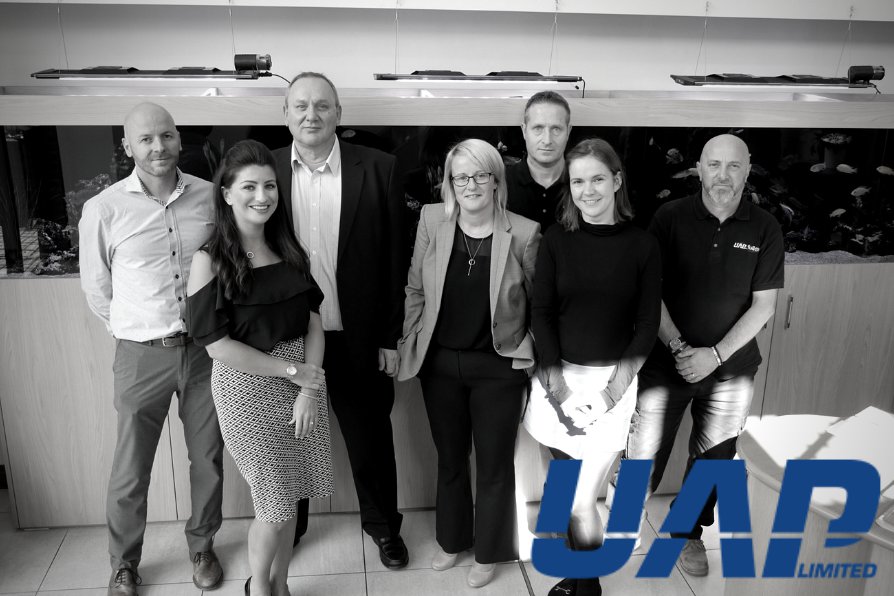 Maven has led the £20 million management buyout of UAP, a leading UK supplier and distributor of high specification door and window hardware. The transaction represents Maven's second investment from its new buyout fund, having earlier this year led an investment in Scottish-based John McGavigan.
The deal, which includes an equity investment of £8.7 million from Maven and a significant reinvestment from the senior management team, will enable UAP to further accelerate growth with an expanded product range and entry into new markets. Founded in 1996 by David Jennings, UAP has a track record of delivering growth, both organically and through....
Skills Shortage

Skills shortages driving sharp increase in construction pay rates, research reveals

New research has revealed the extent of pay rate rises in the construction industry as skills shortages take hold, with some roles seeing hourly rates more than doubling in the last four years.

According to the data from software and service supplier, Engage Technology Partners, Crawler Crane Operators have noted the greatest increase in rates...

 

 

Wadds Ltd uses Exlabesa shopfronts for Sainsbury's Local branch in Newcastle upon Tyne

Gateshead-based glass and glazing supplier Wadds has just completed the supply and installation of the shop front for a Sainsbury's Local branch on Chillingham Road in the Heaton district of Newcastle-upon-Tyne. Diane Ince, Managing Director of Wadds, commented: "This was a great project to work on and we're delighted with the quality of the result."

 

 

Migration & Construction

Drop in EU migrant workers sounds alarm bells for UK construction, says FMB

The drop in EU net migration has sounded alarm bells for the UK construction industry, the Federation of Master Builders (FMB) has said in response to figures published today.

Commenting on the Migration Statistics Quarterly Report for August 2018, published by the Office for National Statistics, Sarah McMonagle, Director of External Affairs at...

 
Construction & Youth

Role models inspire the new face of construction

Role models inspire the new face of construction

Talented people working in construction are to be recognised as part of a campaign to encourage

 

 

Call made for door hardware experts' input into building regulations consultation

After recent UK Government investigations found that fire doors from five suppliers failed to meet even the minimum mandatory fire performance standard, door hardware experts are being urged to have their say in the consultation on the clarification of Approved Document B (ADB).

 

 

Solar Shading

Biggest UK Blind & Shutter Show Ever

Sunday 21 – Tuesday 23 October 2018

Ricoh Arena, Coventry UK

Organised by the British Blind and Shutter Association this show will be the biggest trade show ever held in the UK for the solar shading industry.

The exhibitor list...

 
Hardware

New fully suited cylinder pulls and escutcheons from greenteQ

Composite and timber door manufacturers using locks with a high-level Euro profile cylinder position can now use a fully suited solution from greenteQ. The new cylinder pulls and circular escutcheons are available in six...

 

 

Specification awards now open for entries

Door and window hardware professionals can now nominate their projects for the internationally recognised biennial GAI/RIBA Architectural Ironmongery Specification Awards.

Organised by the Guild of Architectural Ironmongers (GAI) in conjunction with the Royal Institute of British Architects (RIBA), the awards are designed to identify and reward excellence in the specification of architectural ironmongery...

 

 

Bi-Folding Doors

Open the door to an enhanced portfolio with Modplan

Leading VEKA trade fabricator, Modplan offers a comprehensive product portfolio to help add value to their customers' businesses. Part of their portfolio includes patios and bifolding doors which are manufactured in Modplan's dedicated door plant based...

 
Hardware

Wilkins Joinery expands workshop, with increased work space, Smart Spray™ and 1Stop™ service from Quest Hardware

Wilkins Joinery has been operating for over 30 years as a family run business, with Neil Wilkins and his two sons, plus a committed workforce. Wilkins Joinery has a workshop in leafy Weston on the Green, Oxfordshire and work on a wide range of timber based projects locally and further...

 

 

Thermix: The latest on Glasstec 2018 / Ensinger is celebrating 25 years of Thermix – and bringing several innovations to the leading global trade fair for glass processors

Ensinger is celebrating 25 years of Thermix – and bringing several innovations to the leading global trade fair for glass processors 1993 saw the development of Thermix, the world's first coextruded spacer profile for the "Warm Edge". This made it easier for insulating glass manufacturers to switch from aluminium to a thermally optimised edge bond. Within the easy-to-process and versatile Thermix range, Ensinger the plastics specialist is now further expanding the options with regard to design, performance and handling.

 

 

Fabricator News

Three decades with VEKA and counting

Gardinia (West Wales) and VEKA are proud to be celebrating a successful 30 year partnership.

The Narbeth-based fabricator and installer was established in 1983 and moved over to VEKA profile just a few short years later.

A proud member of Independent Network, Gardinia has won a record number of national customer service awards over...

 
Sash Widows

Masterframe celebrates 30 th birthday with investment in technology

Halo fabricator Masterframe is celebrating 30 years in business with a significant investment in new welding technology.

Like VEKA Group, Masterframe is proud to be a well-known name in the fenestration sector, with decades of industry history and a clear vision for the future of the company...

 

 

Rapierstar joins fastener industry leaders to address latest global trade challenges

Rapierstar has made the voice of the UK door and window industry heard at an international level at one of the most important events in the global fastener industry's calendar.

US import tariffs, China's influence in global trade, raw material prices and Brexit were three of the hot topics dominating the agenda at the sixth triennial EFDA (European Fastener Distributor Association) Conference, which took place recently in Rotterdam.

Rapierstar joined senior representatives from Europe's leading fastener importers and...

 

 

Poor Installation

BBA puts spotlight on standards during UKCW

Quality in construction will be the focus when the British Board of Agrément (BBA) exhibits at UK Construction Week (Birmingham NEC, October 9-11th).

BBA Chief Executive Claire Curtis-Thomas will sit on a panel discussing Quality in Construction Post-Grenfell and BBA Technical Excellence Director Paul Valentine will deliver...

 
Skills Shortage

Half of UK's young people feel pressured to go to uni, new FMB research reveals

Half of the UK's 18-24 year olds felt pressurised to go to university. This problem has become more pronounced, with this age group having been four times more likely to experience pressure to study for a degree than +55 year olds, according to new research by the Federation of Master Builders (FMB)...

 

 

Modplan launches new website

Leading VEKA trade fabricator Modplan has just launched its new website as part of a shift in how it communicates with its UK customers as well as ensuring new prospects understand the Modplan proposition and product range. Justin Williams, International Sales and Marketing Director at Modplan, said: "For the past 5 years we have developed bespoke software for our Export customers so they can design windows and conservatories and order them via our online portal.

It's made communications...

 

 

New Appointment

New business development manager for the north appointed at HOPPE (UK)

HOPPE (UK) has appointed Rick Corkhill as the door and window business development manager for the north.

Rick started out at Coleman Plastics...

 
Health & Safety

Bosch survey reveals UK tradespeople to be the most safety conscious.

Professionals including electricians, builders and carpenters polled across Europe.

Over 56% of UK tradespeople say they stop work regularly to meet health and...

 

 

Direct Glazing Celebrate 25 Year Partnership with Selecta Systems

Luton based PVCu window and door fabricator, Direct Glazing Ltd, are celebrating 25 years of business and loyal partnership with Selecta Systems. Direct Glazing Directors, Danny and Kamla Khuttan, provide an insight in to their success and loyalty towards Selecta.

Initially starting out in May 1993, Selecta assisted with the original set-up and movement in to their current premises later on in the year. Danny commented, "When we started out, we were aware of Selecta's excellent reputation in setting up new fabrication businesses. We were impressed with Selecta and their fabricators and fitter friendly profile systems."

Kam continues, "Business has grown steadily...

 

 

Gate Safety Course

DHF expands its gate-safety offering with a new one-day training course

DHF (Door and Hardware Federation) is launching a new one-day Automated Gate Safety Certificate Course, aimed at automated gate and traffic barrier installation and maintenance operatives, in addition to sales people, who may wish to expand their knowledge. The new course, which is available to both members and non-members, will launch on 3rd October 2018. In addition to learning...

 
Flat Roofing

Sarnafil roofing solution replaces old asphalt roof

Roof Assured installer C&G Cladding replaced a badly ageing and leaking asphalt roof, with the Sarnafil single ply membrane roofing solution, on a 1950's bungalow located in the Malvern Hills, Worcestershire.

The owners, Jon and Sarah Buckland, bought the house as a refurbishment project with a new roof being a priority. The house had been re-roofed in 1991 with asphalt but years...

 

 

Timber! FIT Show Sees Influx of Brands for 2019 Exhibition

FIT Show, the UK's only dedicated event for the glass and glazing industry, has reported a growth in the number of timber brands signing up for its 2019 exhibition.

Alongside the likes of Bereco, who have made big efforts to broaden its product offering to include this sustainable material, other timber brands to join FIT Show include UK-based West-Port and Cardinal Windows.

 

 

Hardware

HOPPE (UK) heads to the world's largest home retailer

With a greater need for security that complements home design, HOPPE (UK) has launched its tried and tested hardware range on Wayfair, the world's largest online retailer for home and décor products.

Homeowners will now be able to purchase a range of HOPPE (UK)'s handles and door accessories including the best-selling Atlanta handle. Tested to PAS24 and now TS007, the Atlanta handle is suitable for both new build...

 
Offsite Construction

Demonstrating the Potential of the Offsite Technology in the North West

The first North West regional event in the Explore Offsite series will take place on 12 September 2018 in Manchester at the University of Salford. The combined conference and exhibition will bring together a range of offsite technology supply chain specialists and industry leaders to discuss the uptake of offsite construction within the region...

 

 

FREEFOAM DE-MYSTIFY THE PROCESS BEHIND THE PRODUCTS

TV Shows and online videos about how everyday objects are made are incredibly popular and can be a powerful marketing tool for many manufacturing companies – with Lego clocking up over 6.5 million views on YouTube! Freefoam Building Products are pleased to announce the launch of another new video featuring all aspects of the production process of its fascia, soffit and guttering products.

The video explains each stage, right from the arrival of the raw materials on site, through the extrusion of pvc in the production process to storage and distribution of the finished product. Louise Sanderson, Marketing...

 

 

Guttering

GET READY FOR THE 'DOWNPOUR' OF GUTTERING WORK!

Autumn is traditionally a time for consumers to get home improvement jobs done before the Winter sets in. With the lack of rainfall this summer gutters have been sitting idle but been...

 
| | | |
| --- | --- | --- |
| | 0780 505 1322 | |