8th August 2019
FREEFOAM HELP KEY PARTNERSHIP HOMES REDUCE WASTAGE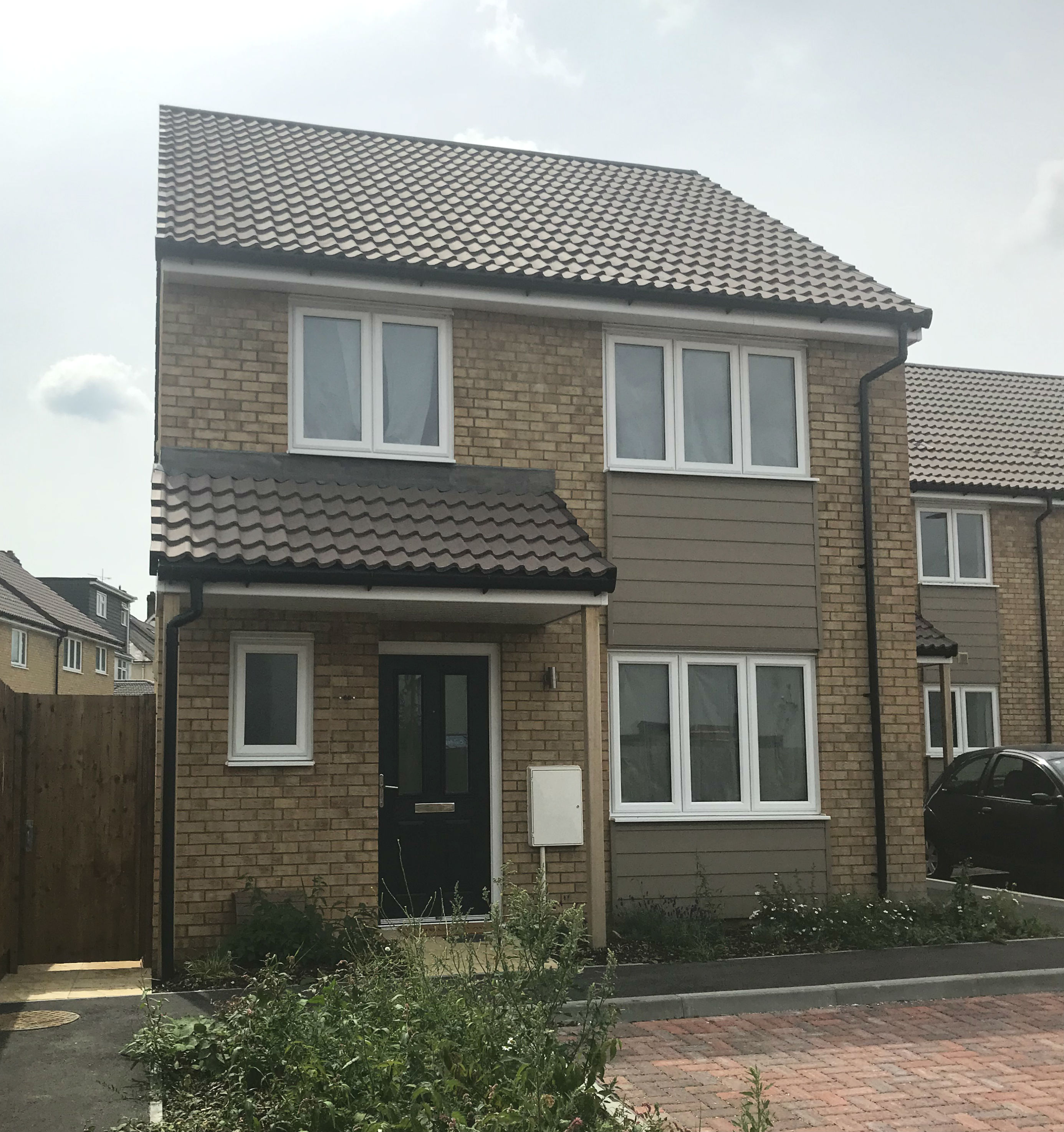 With statistics regularly quoted about the amount of waste we are all sending to landfill, businesses are looking to play their part in reducing waste and operating more efficiently. The housebuilding industry are working to meet these challenges throughout the whole construction process.
View the video here
Hardware

Yale and MB DIY reinforce 21-year partnership with Yale showcase at new facility

The strong partnership between Yale Door and Window Solutions and its long-term customer MB DIY, one of the UK's leading suppliers of premium home improvement products, has been underlined after MB DIY decided to present Yale products in pride of place in the prime shop floor retail space in their new purpose built...

 

 

Non-stop Norscot celebrates 35 years of business growth

Long-standing VEKA UK Group customer and Independent Network member Norscot is celebrating the company's 35th anniversary, and shows no signs of slowing down.

1984 saw Ghostbusters hit the big screen, the average UK house price hit £37,182, and newly founded Norscot hit the home improvement scene in Caithness; quickly establishing its reputation as a reliable supplier and installer of high quality windows and doors.

Since then, the family-owned company has continued to grow from strength to strength and is now a significant employer for the region with more than 60 staff, a near £5 million turnover and thousands of customers throughout the...

 

 

Hardware

TITON EXPANDS AREA 24 HARDWARE TESTING LABORATORY

Titon has extended its Haverhill-based 'AREA 24' hardware development and testing laboratory with a range of new test rigs, further strengthening the company's position within the industry.

AREA 24 has the capacity to test a number of different performance criteria from weathering to cycle load analysis, through to full...

 
Machinery

New Investments At Vetroseal Give Greater Quality Assurances

Vetroseal, a leading independent sealed unit supplier, has recently installed a Bystronic glass 2.3 x 3.5 m IG line as part of an investment programme that will support the company's business plans moving forward.

The Vetroseal journey has been one of excitement, change and steady growth, as quality products, reliability and loyal customers have enabled the company to create a strong market position. Technical investment in Bystronic glass machinery as well as HEGLA cutting systems over the last 12 months has...

 

 

VEKA's revolutionary SPECTRAL available now from Modplan

Trade fabricator Modplan has just added SPECTRAL, the revolutionary new material from VEKA to its range. Modplan's International Sales and Marketing Director Justin Williams said: "We support fabricators by giving them a competitive edge in the products and services we provide. SPECTRAL provides the sophisticated matt finish that today's insightful, style-conscious consumers are looking for."

SPECTRAL is an exclusive material developed by VEKA Group. It uses next generation surface technology to create an extraordinary finish that is unrivalled by any other matt PVC-U surface on the market. It reflects less light than most 'flat matt' finishes, generating an ultramatt appearance that...

 

 

Glazing Summit

Brexit, Grenfell and tackling rogue traders all on Glazing Summit agenda

The Glazing Summit has stepped up a gear this week with the announcement of this year's agenda.

Taking place on Thursday, September 12 at Edgbaston Stadium and Conference Centre, Birmingham, more than 400 fabricators, installers and suppliers are expected to attend the one-day conference.

Organisers Insight Data and Purplex Marketing have put together an exciting agenda that will provide a mixture of debates and discussions on the biggest topics facing the industry and keynote speakers on how to get the most...

 
International Seminar

Installation of windows and doors international

ift seminar in English on 22 and 23 October in Rosenheim

For the second time, the two-day seminar "Installation of windows and external pedestrian doors" in English will take place in Rosenheim. The main criteria for professional planning, tendering and execution including sealing and fastening on the basis of the English "Guideline for installation" and the...

 

 

NEW LOOK FOR FREEFOAM WEBSITE

Freefoam Building Products are delighted to announce a new look for its consumer focused website - myfascia.co.uk. Previously called 'my roofline matters', the site aims to give homeowners all the information they need to make an informed choice to have fascia and gutter replaced, with a quick and simple process to request an accurate quote from a local installer. All enquiries are then passed to Freefoam Registered Installers, offering them pre-qualified local leads.

The make-over features more focused and simplified to provide a comprehensive guide on fascia replacement and the benefits of choosing Freefoam products and installers. With answers to common...

 

 

Gate Safety

DHF implores for training and compliance following death of six-year-old crushed by unsafe gate

Tamworth-based trade association, DHF (Door & Hardware Federation), has called on the industry to 'do better' with regards to training and compliance, following the tragic death of a six-year-old boy who was crushed to death by an automated gate.

The horrific incident took place in an underground carpark on Leylands...

 
Fire Safety

New building safety announcement upholds DHF's fire safety crusade

Door & Hardware Federation (DHF) has welcomed the Ministerial Statement to the House, given by the then Secretary of State for Housing, Communities and Local Government, James Brokenshire, in which he updated members on building safety. In particular, he informed those present that following an independent investigation into timber fire doors, no issues had been found with the consistency of the fire-resistance performance of the doors tested.

 

 

BSI establishes new framework for the installation of energy efficiency measures in existing dwellings

Introducing energy efficiency measures into buildings brings benefits and savings, namely the reduction in energy bills and carbon emissions resulting from e.g. better insulation, windows, or a more efficient gas boiler. The poor installation of such measures can, however, give rise to serious unintended consequences that can cause well documented problems for the resident and home owner.

BSI, the business standards company, has just released three publicly available specifications:

PAS 2035:2019 Retrofitting dwellings for improved energy efficiency. Specification and guidance, and PAS 2030:2019 Specification for the installation of energy efficiency in existing dwellings and insulation in residential park homes, which together with...

 

 

GGF News

GGF ANNOUNCES MANAGEMENT RESTRUCTURE

Statement by John Agnew, GGF President

The Glass and Glazing Federation (GGF) is pleased to announce a management restructure that will ensure the Federation maintains and builds on its position as the leading trade body in the industry.

The strategic decision to restructure was unanimously agreed by the GGF Board and is designed to bring the internal GGF departments closer together with a greater focus on the...

 
Construction Downturn

Construction industry prepares for downturn, warns FMB

Construction industry bosses are reorganising their workforce in preparation for a potential downturn, with higher levels of sub-contracting and lower levels of direct employment...

 

 

GGF SET FOR FRESH APPROACH TO NEW CABINET

With the Conservative party leadership decided and Boris Johnston elected as the new Prime Minister of UK, the Glass and Glazing Federation (GGF) is set for a fresh approach ahead of the imminent Cabinet re-shuffle.

With all the Westminster political activity ongoing, the GGF Political Strategy Committee met on 1st July to discuss the status, progress and future plans for the GGF's campaigns on fire safety, skills and training, energy efficiency.

Kevin Buckley, GGF Chief Executive commented, "Now that the new Prime Minister has been elected, we are anticipating changes to the Cabinet. When the new appointments are finalised - hopefully in...

 

 

Building Our Skills

Building Our Skills Secure Government Partnerships - Offering Funding to Upskill Employees

Building Our Skills – Making Fenestration A Career of Choice is forging partnerships with regional Government agencies to help give industry employers more up-to-date information about funding for training staff.

Since its launch, Building Our Skills campaign has created several platforms in which employers...

 
New Window

SENIOR'S PURe® RANGE MOVES FORWARD WITH NEW PARALLEL PUSH WINDOW

Senior Architectural Systems has added further flexibility to its innovative PURe® range of ultra-low U-value aluminium windows with the development of a new parallel push option.

Designed to offer balanced air flow and ventilation with maximum safety, the restricted opening of the PURe® parallel push aluminium windows make them ideally suited to a wide range of sectors including education, healthcare, and high-rise commercial and residential...

 

 

TITON REACHES NEW HEIGHTS IN GLASGOW HOTEL

Titon has supplied over 370 Sobinco Chrono aluminium tilt and turn window systems as part of the new Motel One project in Glasgow. Situated next to Glasgow Central Station at the junction of Oswald Street, Motel One Glasgow has 374 rooms spread over 13 floors, making it one of the largest – and tallest – in Scotland.

The new hotel was designed by Leach Rhodes Walker Architects and built by Ogilvie Construction, while the windows were fabricated by another Glasgow-based company, Marshall Brown Limited.

Commenting on the decision to use Titon's window hardware, Brian Ross, Commercial Manager at Marshall Brown (Windows)...

 

 

Composite Doors

Conservatory Outlet go Extreme with new Solid Core Door

Leading UK fabricator, Conservatory Outlet Ltd, has this week launched its ground-breaking new Solid Core Door Collection.

The team officially unveiled the Extreme Solid Core Door to its UK-wide network of retailers at a launch event in Clitheroe on Wednesday 3rd July.

The product has been heralded for its robust 16 layers of laminated timber and its unique auto-engage locking system, designed to...

 
Aluminium Growth

ALUFAST expand with Exlabesa Building Systems

There is no better endorsement of a product's quality than if you're willing to use it in your own projects. Yorkshire's ALUFAST has been working with Exlabesa Building Products for over two years. When the time came to upgrade and expand their own premises...

 

 

Universal Trade Frames adds Visofold 1000 bi-folding doors to its range

Trade fabricator Universal Trade Frames has just added Visofold 1000 bi-folding doors to its already impressive range of products. Brian Kruger, Managing Director of Universal, said: "Bi-folding doors continue to be an on-trend product for homeowners. Visofold 1000 bi-folding doors come with all the assurances you would expect from a quality designed product and will add value to any installers' portfolio."

Visofold 1000 bi-folding doors offer a strong, durable, secure and stylish solution. The high-quality aluminium profile, designed for strength and durability, delivers a structurally sound product that requires minimal maintenance, while smooth glide opening mechanisms deliver reliable performance over a...

 

 

Aluminium Growth

Growth in aluminium sector reflected in sales of Haffner Murat's Spring S7000 machining centre

Dave Thomas, Managing Director of machinery specialists Haffner Murat, says his company's sales are always a reliable indicator of what's happening in the window industry. "The industry buzz at the moment is all about the growth of aluminium. Our sales show that to be true with many fabricators choosing to invest in our ITALMAC Spring...

 
Awards

VEKA UK Group's Khaleel is Young Employee of the Year

VEKA UK Group's Trainee Operations Manager, Khaleel Mahmood, has been named joint winner of the Young Employee of the Year Award at the prestigious Burnley Business Awards 2019.

The trophy was presented in recognition of the valuable contribution Khaleel has made to the industry-leading PVCu systems supplier since he joined in 2017.

 

 

Yale sets the standard by upgrading to stainless steel

Yale has announced that it is upgrading to stainless steel on all of its multipoint lock faceplates as standard, providing new user features and benefits in terms of durability, aesthetics and reduced carbon footprint.

Stainless steel is instantly associated by the consumer with its anti-corrosion properties; is more durable in transportation and fabrication and is less susceptible to surface damage and corrosion, ensuring a longer lasting and sturdier locking solution.

 

 

Energy Report

NEW REPORT HIGHLIGHTS GREATER ENERGY EFFICIENCY WINDOWS

As a new report calls for action to tackle energy inefficient homes in the UK, Andy Swift, sales and operations manager at Iso Chemie, says architects who adopt new approaches to sealing specification will improve the energy efficiency around window and door installations.

The Business, Energy and Industrial Strategy (BEIS) Select Committee's report*, Energy Efficiency...

 
New Appointment

Liniar Appoints New Design and Development Director From Within

More than 15 years ago, Chris Armes began his journey at Liniar as a young apprentice in the tool room. Chris learned quickly and having spent time in different departments decided his career path would be best focused on...

 

 

Modplan announces Leka Systems Open Days

Trade fabricator Modplan has just announced a series of Leka Systems Open Days. Modplan's International Sales and Marketing Director Justin Williams said: "The latest additions to the Leka Systems portfolio attracted a great deal of interest at FIT. The Modplan Open Days build on this interest. They are a fantastic opportunity to understand the products in more detail and speak to the Leka team and our experts."

The event will give installers more detail on the new Leka Xi, the Modular Conservatory Walls and Base System, which provides a warm, sustainable alternative to a traditional block/brick built conservatory base/wall. There will...

 

 

New Door Slab

ODL Europe introduces new Capstone SecureDesign™ Door Slab

ODL Europe, exclusive partner of Capstone Engineering and supplier of the Capstone door slab, has announced the introduction of the new Capstone SecureDesign™ Door Slab. Nathan Barr, ODL Europe's Managing...

 
| | | |
| --- | --- | --- |
| | 0780 505 1322 | |