10th January 2019
VinylPlus® Product Label: the sustainability mark for PVC products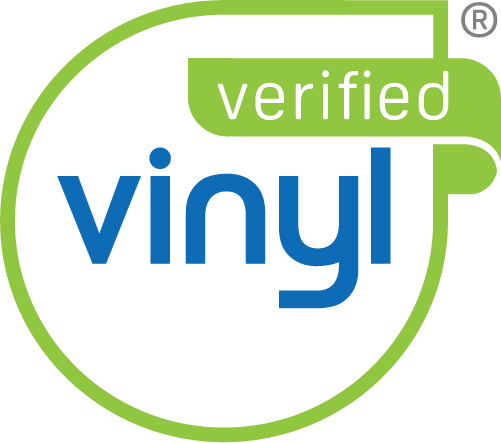 The VinylPlus® Product Label is the new sustainability mark making it simpler for customers, specifiers and markets to identify the PVC building and construction products delivering the highest functional performance and contribution to sustainability.
Currently, the scheme applies to PVC window profiles with the first six manufacturers – Deceuninck, Epwin Window Systems, Internorm, Rehau, Schüco and Veka – having been awarded the VinylPlus® Product Label in 2018. Two further companies are undergoing the stringent audit process.
"The VinylPlus® Product Label audit was quite a challenge for us to organise, as it came on top of all the other auditing companies have to....
Charity News

DIRECTOR OF LOCAL CONSTRUCTION AND SHOPFITTERS TO WALK 630 MILES FOR CHILDREN IN NEED

Neil Ball Director of Swindon-based Bushton Ferris Ltd is walking the South West Coastal Path to raise money for Children in Need.

"I started to walk the 630 miles of the Coastal Path about seven years ago and so far have walked from Poole Harbour in Dorset to Mawgan Porth in Cornwall which is 440 miles!" explained Ball.

 

 

Fast track NVQ qualification with Pro-Fitter, the official UK training provider of window, door and conservatory products

Pro-Fitter is the official UK training provider of window, door and conservatory products and thanks to its partnership with the Further Education college Coleg Sir Gâr, certain elements of Pro-Fitter courses fulfil NVQ requirements. It means installers can directly progress onto NVQ courses after successful completion of certain Pro-Fitter grades. Lou Leka, Pro-Fitter's Director, says: "Become competent with Pro-Fitter and be assessed in competencies by progressing onto a full NVQ has never been easier."

Pro-Fitter is a fully GQA-accredited and recognised training centre. It provides hands-on and classroom-based training in a variety of products, including removal, replacement and finishing touches. Lou...

 

 

Charity News

GM FUNDRAISING ANNOUCES 2018 FUNDRAISING TOTAL

As 2018 draws to a close, GM Fundraising announces that the final tally of funds raised this year on behalf of Hope House Children's Hospices is in excess of £142,000, which takes their total amount raised over the last 22 years to £1.83 million.

Gary Morton, founder of GM Fundraising comments: "With no large cycling event taking place this year, it was supposed to be a quiet one! Therefore, to be able to announce this fantastic total is testament to the continued generosity of our industry as a whole.

 
G Award Winners

DOUBLE CELEBRATION FOR FENSA AT G18

It was a double celebration for FENSA at the G18 Awards with two FENSA members winning the Installer of the Year and the Installation of the Year awards.

The Window Company (Contracts) Ltd, were first to celebrate as they took to the stage to accept the Installer of the Year award from Anda Gregory, Managing Director of FENSA who commented:

"I am delighted for The

 

 

VEKA Group onsite at the Offsite Show

VEKA Group representatives spent two days meeting attendees and discussing potential new opportunities at the 2018 Offsite Construction Show.

VEKA's Head of Sales for the South Matthew Adaway said: "This year's Offsite Construction Show was held at London's ExCel Centre and welcomed a record number people over the course of the event.

"As the fenestration industry's leading supplier of PVC-U systems, our stand attracted a large number of visitors who were interested in VEKA Group products and there were a host of different sectors represented. We were able to talk 'all things VEKA Group' to architects, housing associations, main contractors, housebuilders...

 

 

Hackitt Review

BBA welcomes Brokenshire Hackitt announcement

The British Board of Agrément has welcomed the government's announcement that it is to implement all recommendations put forward by the Hackitt review.

James Brokenshire, Secretary of State for Housing, Communities and Local Government, made the announcement

 
Immigration News

Immigration White Paper shows Government isn't listening, says FMB

The Immigration White Paper shows the Government isn't listening to the business community as it sets out a post-Brexit immigration system that would devastate the construction industry, according to the Federation of Master Builders (FMB).

Commenting on the

 

 

Rapierstar's environmental drive to shrink carbon footprint

Window and door sector fastener specialist Rapierstar has embarked on a number of new initiatives to help reduce the environmental impact of its operations and further strengthen its credentials as a responsible supply chain partner.

Implemented as part of its latest environmental strategy are a series of changes at its Star Business Park HQ, warehouse and distribution centre in Cheshire. Here, better management of waste water has been prioritised with the installation of three new water treatment plants, which will turn waste water from the complex into drinking quality water for release into a nearby brook. An additional new oil capture...

 

 

Awards

Specification awards shortlist announced

The shortlist for the biennial GAI RIBA Architectural Ironmongery Specification awards has now been announced.

A record number of projects were submitted by architects, specifiers, architectural ironmongers and manufacturers from across the world.

Organised by the Guild

 
Accidental Fires

Protecting the workplace against fire

Jane Embury, marketing director at Wrightstyle, the advanced steel and aluminium glazing company, looks at accidental fires in the workplace…and how to avoid them.

In 2017, fire crews in England attended over 560,000 incidents, 34% fewer than ten years ago.

Of those, only about 170,000 were fires, and

 

 

New Machines from Haffner Murat help support Bison Frames plans for growth

Haffner Murat has just installed two pieces of fabrication machinery for leading trade fabricator Bison Frames Ltd, home to the Genesis Collection. Mark Tetley, Director of Bison Frames, said: "Our latest machinery investment allows us to continue to deliver our feature-rich quality products that our customers have come to expect from Bison Frames. The machines will also help us to maintain product excellence as demand for our Genesis Collection continues to grow."

Bison Frames have invested in a SC220/70 machining centre and an FC 526 two head end miller from Haffner Murat. Mark commented: "Haffner Murat have a great range of...

 

 

New Appointments

NEW TEAM FOR A NEW YEAR

RENOLIT Cramlington Ltd has made two key appointments to its Exterior UK & Ireland team: Alex Callan (right) joins as Business Manager; John Gray (left) joins as Account Manager.

These are important roles within the company states Sales Director Mark McDonagh, "Alex and John will be at the forefront of customer account management within the UK and Ireland for RENOLIT's exterior business. With an uncertain year being faced by the UK in 2019, providing a solid point of contact and reliably high levels of service to our customers is particularly important."

 
Domestic/ Commercial Frames

A Positive Start To 2019 For Contech Conservatories

Contech Conservatory Roofing saw a steady and positive year throughout 2018 with a focus placed on customer satisfaction. The range has diversified and been expanded to ensure there is a broad choice of roofing and trade frame products for domestic and commercial projects. Customers have come to reply upon the highest standards of integrity and business support from the Contech team, with technical advice and

 

 

New faces and a new focus for VEKA's marketing team

The marketing department of industry-leading systems supplier VEKA Group is strengthening its digital focus and introducing some new faces.

Marketing Director Dawn Stockell explains; "We're delighted to have welcomed Angela Wales to the team as Marketing Communications Manager and Jessica Husband, who joined VEKA in 2017, has been appointed Digital Marketing Manager.

"Both Jess and Angela have marketing agency backgrounds and have come from jobs outside of the fenestration sector, so they bring wide-ranging experience and a fresh outlook to these roles, which complements VEKA's ethos of continuous improvement.

"Our marketing department has the important job of ensuring that all VEKA Group brands...

 

 

Machinery Expansion

Haffner Murat's team expands

Fabrication machinery expert Haffner Murat Ltd has announced it will have three new members of staff joining the company in early 2019. Dave Thomas, Managing Director of Haffner Murat, commented: "I'm delighted to be expanding the team to meet growing demand. It shows the importance of our machinery range to the window fabrication industry."

The appointments are for a regional manager and two engineers. It means Haffner Murat will enter

 
Solid Roofing

Make conservatory roof replacement easy with Modplan

Retro-fitting solid conservatory roofs is a booming market, helping homeowners create the year-round rooms they want and providing an upsell opportunity for installers. But unless you have the right products in

 

 

VEKA Group celebrates 455 years of staff loyalty!

Industry-leading PVC-U systems supplier VEKA Group hosted a buffet lunch and presented certificates to employees celebrating 5, 10, 15, 25 and 30 years of service with the company.

Having been named 'Employer of the Year' at both the Burnley Business Awards and the Red Rose Awards, it's clear that VEKA Group understands the importance of retaining staff and creating a rewarding work environment.

MD Dave Jones said: "The 'loyalty lunch' is something we celebrate each year to thank our longest-serving members of staff. Here at VEKA Group, we know that our people are our most valuable asset and it's important to us...

 

 

Fire Doors

APEER RELEASES NEW 30-MINUTE FIRE DOOR TO COMPOSITE RANGES

Apeer has released its new bi-laterally tested Isolate3 fire door, combining independently tested FD30 certification

 
Glass

Bystronic glass installs two innovative B'VARIO TPS ® IG lines at Northeast Building Products in Philadelphia

In a fiercely competitive market, the high caliber standards of Bystronic glass are giving long standing customers a decidedly significant market advantage.

 

 

Arched composite door with oval glass

Leading profile bending company, Force 8 are well known across the industry for creating innovative designs that you won't find anywhere else on the market and this comes to show in one of their most recent creations, an arched composite door with oval glass alongside their auto lock system.

Dennis Sumner, Managing Director of Force 8 comments, "Force 8 is also generating new and creative products that are taken the industry by storm. As far as we are aware of we're the only company that still does these types of composite doors, expanding on our portfolio. This design took has taken months of planning and creation to ensure that it is of the highest...

 

 

Award Winners

VBH crowned 'Component Supplier of the year' at G18 Awards

VBH (GB), manufacturer of the greenteQ suited hardware range and supplier of the UK's largest selection of third-party products, has won the G18 'Component Supplier of the Year' in a glittering ceremony at London's Hilton Park Lane Hotel.

The G18 Awards is one of the glazing industry's highest accolades, recognising excellence in both products and customer service. Simon

 
Award Winners

Selecta Systems Voted PVC COMPANY 2018

Selecta Systems renaissance continues, as do the accolades, with Selecta being voted PVC Company 2018 at the National Fenestration Awards. Sales Director,

 

 

Out with the Old… in with the Bold!

Elevate, the new lantern roof from industry-leading systems company Liniar is already raising the bar – and looks good doing it.

As soon as one of Liniar's long-time lovers of the system company's suite of windows, bi-fold doors and roofs saw the Elevate ad on Facebook; he knew it was time to upgrade his two existing Liniar PVCu roofs. When we asked him what prompted him to update his double lantern roofs, he explained:

"It wasn't that there was anything wrong with my current lantern roofs. They still looked as beautiful as the day they were installed several years ago, but when...

 

 

Composite Door Case Study

EXCEL DOOR SUPPLIES' PARTNERSHIP WITH ERA - Partnership Aids Growth For Composite Doors Company

Excel Door Supplies, the Yorkshire-based supplier of composite doors, has reported solid business growth throughout its seven years of trading. With recent investment to the tune of £100,000 in

 
Mates in Mind

Mates in Mind appoints James Rudoni as Managing Director of the charity

Steve Hails, Chair of Trustees of Mates in Mind, said: "The Trustees welcome James Rudoni to the charity as Managing Director this month and look forward to working with him and the team. We believe James's experience and insight will be of great value to Mates in Mind as it continues to grow in

 

 

John Weir –Tribute to a Technical Pioneer

Staff, members and former colleagues of the Glass and Glazing Federation (GGF) were saddened to hear of the passing of former employee, John Weir on Saturday 17 November.

As the Federation's first Standards Committee Secretary, John was a stalwart who developed the GGF's Technical Department and helped develop many of the early standards in the industry. In the late 80s, John was instrumental in helping the UK to Harmonise Standards within the European Union.

From the GGF's earliest days in 1977, John was involved in the GGF's technical set up. His wife Rosemary was the GGF Membership...

 

 

Construction Declines

Warning signs as construction output flat-lines, says FMB

Rising costs and continued uncertainty over Brexit are to blame for the slight drop in construction output, according to the Federation of Master Builders (FMB).

Commenting on the construction output figures for October 2018, published by the Office for National Statistics, Sarah McMonagle, Director of External

 
| | | |
| --- | --- | --- |
| | 0780 505 1322 | |