27th June 2019
Innovation: The Key to the Future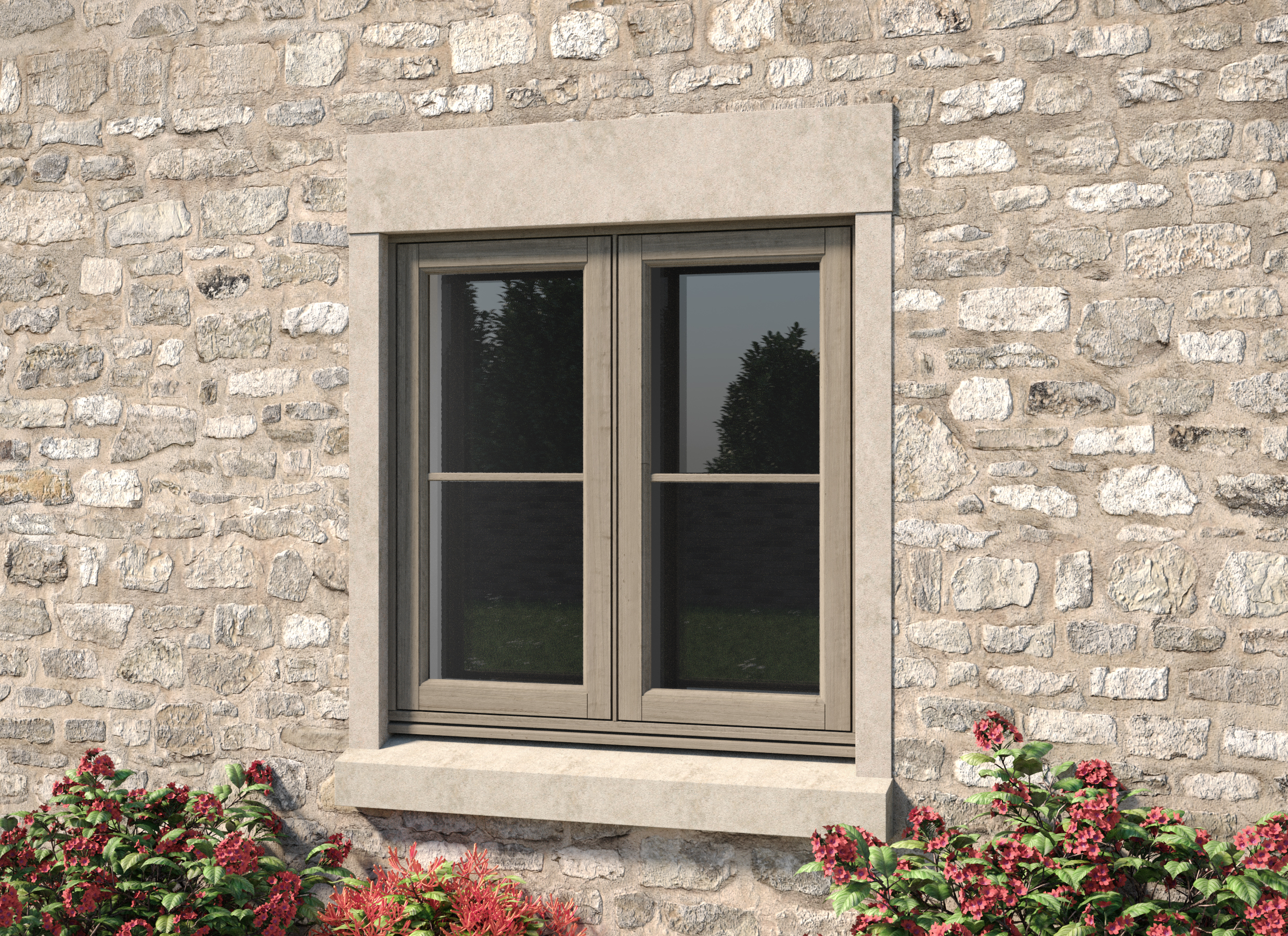 When we speak about innovation, we tend to assume that innovation is the introduction of new products into the industry - but it's more than that. The definition of innovation is a new method, idea or product. It's time to think of innovation on a bigger scale, not forgetting new products but highlighting the impact of other sources of innovation as well.
We've reached a critical stage in the industry where good enough is no longer good enough - and companies are further harming the economic climate with sustained undercutting of the competition in their bid to try and be the....
New Machinery

New Investments At Vetroseal Give Greater Quality Assurances

Vetroseal, a leading independent sealed unit supplier, has recently installed a Bystronic glass 2.3 x 3.5 m IG line as part of an investment programme that will support the company's business plans moving forward.

The Vetroseal journey has been one of excitement, change and steady growth, as quality products, reliability...

 

 

Panel of experts

VEKA UK Group customers are sourcing high quality, perfectly-matched solid panels from a team of industry experts.

A growing number of VEKA, Halo and Imagine customers are enjoying the benefit of a service provided by 3D Laminates Ltd, a subsidiary company of VEKA AG.

VEKA UK Group Marketing Director Dawn Stockell explains: "3D Laminates provides 28mm silica infill panels for use in doors, sidescreens and windows, and - here's the really important part – they can be laminated in the exact same finish as our Variations colour options.

"This removes the hassle of having to spray panels and completely eliminates the...

 

 

Entrance Doors

NOW THERE'S ENTRANCE DOORS FOR YOUR RESIDENCE TOO

Not only does The Residence Collection encapsulate three different and sumptuous window systems, but now there's a range of engineered residential doors, as well as the flush inward opening balcony and outward opening French door options, all under the...

 
New Door Slab

ODL Europe introduces new Capstone SecureDesign™ Door Slab

ODL Europe, exclusive partner of Capstone Engineering and supplier of the Capstone door slab, has announced the introduction of the new Capstone SecureDesign™ Door Slab. Nathan Barr, ODL Europe's Managing...

 

 

Modplan adds VEKA's new Imagine Vertical Slider to its portfolio

Trade fabricator Modplan has just announced it has added the new VEKA Imagine Vertical Slider to its portfolio. Modplan's International Sales and Marketing Director Justin Williams said: "Vertical sliders are a growth market – latest figures show sales of vertical sliders to the home improvement market increased by 32% and now have 10% market share. The VEKA Imagine Vertical Slider gives our customers a best-in-class solution as they capitalise on the opportunities these statistics represent."

As Justin says, the VEKA Imagine Vertical Slider is a best-in-class solution. It is packed with intelligent features that add value to installers and homeowners alike....

 

 

Competition Time

#Share TheLiniarLove Finds a Winner

At the end of last year, Liniar announced a competition that would not only showcase the projects completed by its customers, but would also help to enhance image libraries through its supply chain. Systems houses know how difficult it is to obtain professional photos of their products once they\'re installed in properties – and Liniar wanted to give recognition to some of the beautiful installations it knew its customers had participated in.

 
Roofline

New Freefoam video highlights 20 years of change in roofline

Freefoam has released a video of its Commercial Director, Colin St John, explaining the big changes to the roofline market over the last 20 years, and their implications for the future.

Having spent the last eighteen years with Freefoam, Colin...

 

 

Five stars for glamorous Gatsby-themed Members' Weekend

With the scene set, the red carpet rolled out, and the host straight from Hollywood, there was only one way this year's Great Gatsby-themed Independent Network Members' Weekend could go; here's the official review…

The annual Independent Network Members' Weekend is a great opportunity for fabricators and fitters to get together, catch up, 'talk shop', and have some fun. And just like any literary or cinematic masterpiece, the weekend had a perfectly thought-out beginning, middle, and end.

On 'location' at the Queen's Hotel, Leeds, the event started with the Affiliates Business Centre. One of the major perks of being a part of...

 

 

New Patio Door

Senior launches new Ali FOLD HD patio doors

Senior Architectural Systems is giving its trade customers another big reason to 'Ask for Ali' with the launch of a new heavy-duty version of its popular Ali FOLD aluminium door system.

Designed to accommodate door leaf widths of up to 1300m x 2400mm and 125Kg, the new Ali FOLD HD offers fewer sightlines and wider views by maximising daylight and reducing the number of door panels required.

With the same attractive slimline aluminium...

 
GGF News

FIREX PROVES HUGE SUCCESS FOR GGF

The recent FIREX International exhibition proved a great success for the Glass and Glazing Federation (GGF), as the glass industry's leading trade body was inundated with enquiries on fire resistant glazing.

The GGF had its biggest ever platform at this year's FIREX with a 30m² stand that included three full size product exhibits showing the various stages of the...

 

 

GGF IN ENERGY EFFICENCY TALKS WITH GOVERNMENT

The Glass and Glazing Federation (GGF) recently attended the British Energy Efficiency Federation's Plenary at the Department for Business, Energy & Industrial Strategy (BEIS) Conference Centre in Westminster.

Directors of BEIS and senior civil servants were present to update delegates on the following areas:

Carbon taxation implications for companies and consumers

Zero Carbon Buildings by 2050

The progress of the Each Home Counts Scheme

The Government spending review...

 

 

GGF News

KEVIN SCHOFIELD TO HOST GGF MEMBERS' DAY

The Glass and Glazing Federation (GGF) is pleased to announce that Kevin Schofield, Editor of Politics Home, will host and present at the GGF's Annual Members' Day Conference on 26th September at Hilton Olympia, London.

 
Fit Show Review

Haffner Murat enjoys most successful FIT Show to date

As exhibitors return from FIT, few will be as satisfied as Haffner Murat. Dave Thomas, Managing Director of Haffner Murat, says: "It was our best show ever in terms of interest and orders taken."

There was plenty to attract fabricators to the stand but the star of the show was the OPTI-Weld quad welding machine, which can be used for PVC-U, aluminium and wooden profiles. Dave says: "Fabricators could instantly see the benefits it brings. Not only can it be used as a conventional welder, it can also weld a square without the need for pre or post cleaning of the...

 

 

Cantifix launch new rooflight range that will feature in London Landmark

Cantifix, a UK design-led business specialising in the installation of architectural glazing, has announced the launch of its sky.by.cantifix range, a collection of exquisitely engineered, minimally framed rooflights.

The sky.by.cantifix range will be showcased in the properties of a globally recognised design icon, having been commissioned for over 60 rooflights to uniquely compliment the manufacturing prowess of Battersea Power Station.

This is Cantifix's first standardised, tested portfolio of designer rooflight products. Now for the first time...

 

 

Fit Show Review

#COMEALONG CAMPAIGN FUELS SHOW SUCCESS FOR KOMMERLING

Boosted by the award for Best Creative in the FIT 2019 marketing campaign with their #ComeAlong campaign, the FIT Show was nothing short of an extraordinary success for KÖMMERLING, as existing and new customers flocked to their stand en masse.

The show was a culmination of an outstanding marketing campaign, geared to generating considerable footfall, along with...

 
Exclusive New Material

VEKA UK Group rolls out the welcome matt

Industry-leading systems supplier VEKA UK Group has unveiled an exclusive ultramatt material unlike anything else in the industry.

This innovative surface, called SPECTRAL, is...

 

 

IN members help transform property of injured homeowner

Frames Conservatories Direct (FCD), based in Bury St Edmunds, has completed a conservatory for a local caretaker who was left partially paralysed after a devastating fall.

MD and Owner of FCD, Adrian Lewis, contacted Colin White and his wife Jo to offer assistance after reading their story in the local paper.

Adrian explains: "I saw that the family were hoping the community would help them in some way to build a conservatory at the back of their home. It would mean that Colin...

 

 

Fit Show Review

Back in the summer of '69

VEKA UK Group celebrated the global Group's 50th birthday in typically German style at this year's FIT Show, with plenty of beer and bratwurst!

 
Aluminium Patio

AC Aluminium project showcases excellence of Exlabesa's patio door system

County Durham fabricator and installer AC Aluminium has recently installed a 9 metre wide anthracite grey aluminium patio door in a home in...

 

 

KORNICHE BI-FOLDING DOORS WOW AT FIT

Stand K10 bristled with anticipation and activity on the first day of this Year's FITSHOW as Made for Trade pre-launched the new Korniche Aluminium Bi-Folding Doors alongside the established and successful Korniche Aluminium Roof Lantern.

NEW Bi-folding Doors did not disappoint – Imposing 6 and 5 sashes in specialist RAL's welcomed visitors from the Hall 6 entrance in a pavilion style stand, with a further 4 leaf door set inside enclosing a space showcasing the new bi-folding doors.

A clip bead demo plinth demonstrated one of the most innovative step changes in bi-fold technology in many years alongside a plinth showing sections...

 

 

Solid Roofing

Modplan adds LEKA's Eco range to its portfolio

Trade fabricator Modplan has just announced it is adding the Eco roofing range from LEKA Systems to its portfolio. Justin Williams, International Sales and Marketing Director at Modplan, said: "The LEKA Eco range is the perfect example of our commitment to delivering added value to our customers. The range opens up a wealth of new opportunities for installers looking to capitalise on the solid roof market by...

 
Licencing Scheme

Construction industry launches Licensing Task Force

The construction industry has come together to develop a mandatory licensing scheme for all UK construction companies to transform the sector into a high quality and professional industry, announces the Federation of Master Builders (FMB).

A new Construction Licensing Task Force, supported by a range of leading industry bodies, will lead the development of the licensing scheme.

 

 

There's no business like Show business for VEKA UK Group

VEKA UK Group has celebrated an incredibly busy and successful FIT Show. The industry-leading PVCu systems supplier not only unveiled a brand new product at the show, but also claimed a FIT Award, welcomed two Kitemark presentations from the BSI, announced Independent Network's official partnership with Which? Trusted Traders, celebrated a major birthday, and received overwhelmingly positive feedback on the products displayed.

The 'big news' on stand J55 was the unveiling of VEKA UK Group's latest innovation. The company chose the 2019 FIT Show to launch its exclusive new ultramatt surface technology SPECTRAL to the industry, which prompted a great response...

 

 

Doors

HURST DOORS INVESTS OVER £1MILLION TO MEET GROWING DEMAND

Hurst Doors has invested over £1m in the last two years to keep up with the growing demand for their composite doors and PVC-U panels.

Hull, UK – Hurst Doors has announced today that total investment into the business in the last 24 months is over £1million, as it expands its operations and yield loads to meet the growing demand for its products.

 
| | | |
| --- | --- | --- |
| | 0780 505 1322 | |