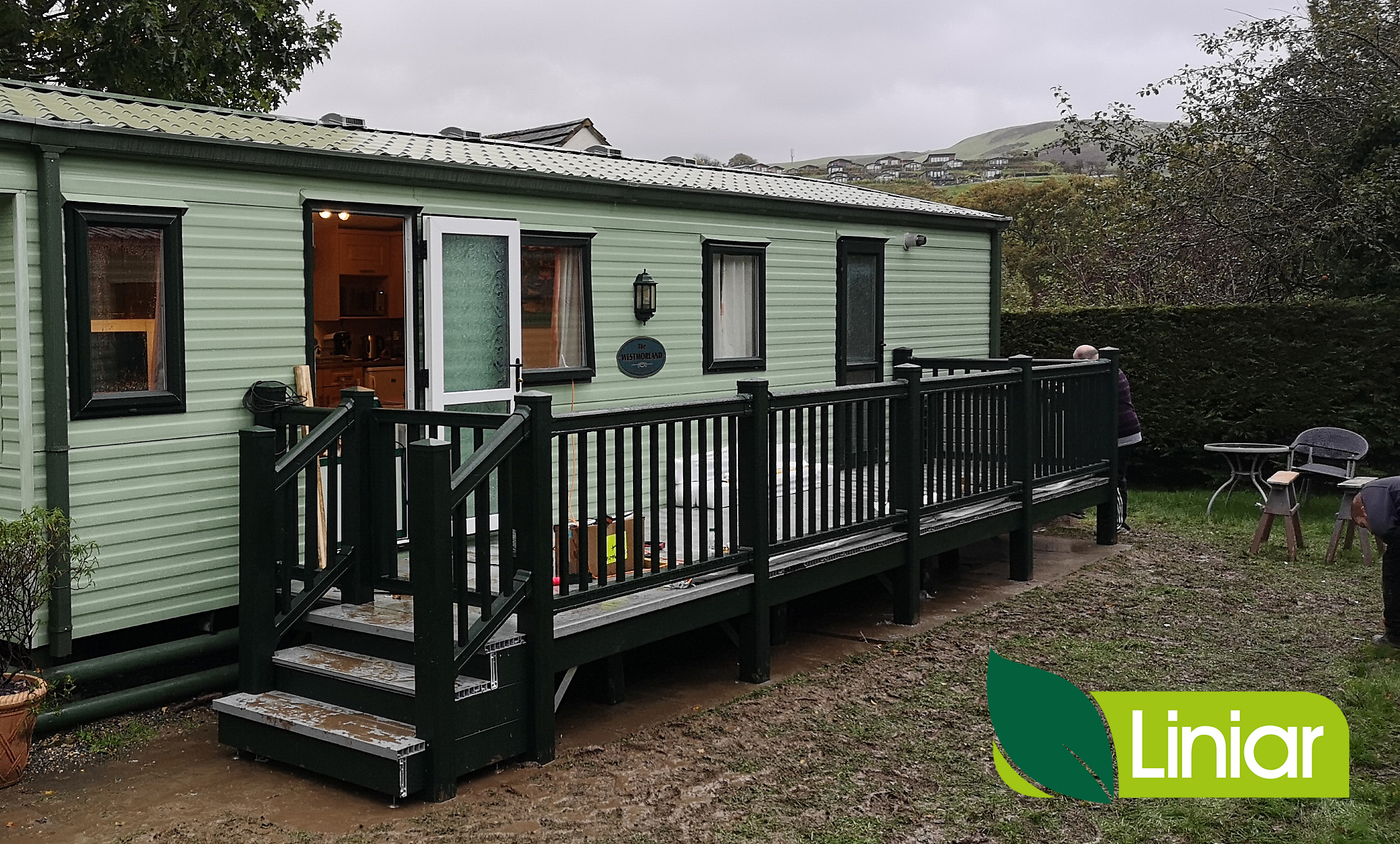 Wanting to provide ostomy patients with a better quality of life, a comfortable place to recover from surgery and neutral environment to gain their independence and confidence with their stoma, online-based charity Stomawise chose to provide holiday homes with Liniar's low maintenance decking as part of its Caravan Appeal.
What is Stomawise?
Helping to educate patients, families and the general public about the ostomy journey, stomas and living with a stoma, Stomawise seeks to be a hub of easy to access information and support. With advice about pre-treatment, surgery and, helpful tips and tricks about living with a stoma, Stomawise is an invaluable resource for those dealing with the different forms of ostomy.
What is the Caravan Appeal?
Founder John Walsh began the 'Caravan Appeal', funded primarily by donations. Working alongside the NHS and healthcare professionals, Stomawise provides patients who've recently undergone ostomy surgeries with a free week's stay in one of its caravans. These caravans provide a comforting space for patients to recover from their surgeries, and also work well as a space for those with stomas to increase their confidence and regain independence.
Why Liniar?
For its most recent caravan purchase, the Stomawise team wanted to offer a space in the great outdoors that is low maintenance and durable – and that's where Liniar comes in.
Stomawise did their research about PVCu decking before choosing the company to go with and after finding Liniar decking kits on the internet and seeing how much more aesthetically pleasing it was than the alternative, the choice was easy.
In early October 2019, Liniar's Jack Mayfield and Sam Johnson met with John Walsh for the installation of a Liniar deck onto its first caravan.  The charity had chosen a stunning grey woodgrain PVCu deck on Liniar's steel sub-frame, accented by forest green balustrades to match the caravan perfectly.
The Installation
On the morning of the installation the weather was a mix of cool, clear skies and absolute downpours. Jack commented, "While the weather was a challenge, the installation went really well. We had a few dry periods, but when it rained, it really came down!"
"The installation wasn't without other challenges apart from the weather. The access to the caravan site was restricted and required a patient driver to get the materials delivered."
John from Stomawise was delighted, not only with the deck but with the entire process, telling us, "We're all really impressed with the support we've received from Liniar and in particular Paul, Liniar's delivery driver. He went above and beyond, helping to unload the kit in a difficult delivery situation."
The job was finished right before John Walsh was to head to Hamburg to lobby for additional funding for ostomy equipment to have on-hand in the caravan and for additional decks to be installed at its other caravans.
Liniar's decking comes in made-to-order decking kits and are designed to match perfectly with the company's range of windows, doors and conservatories. It's the ideal add-on for fabricators and fitters. Discover the Liniar range of partially-recycled PVCu decking with perfectly matching balustrades and stairs at www.liniar.co.uk/decking/.
For more information about the work Stomawise does to help people on an ostomy journey or how you can contribute, visit www.stomawise.co.uk.