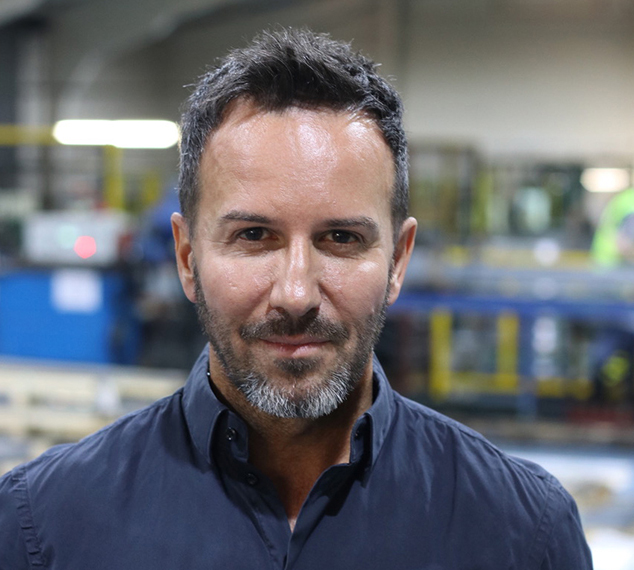 Steel reinforcement specialist, Anglo European has opened its doors as part of a safe and structured return to work.
It follows a decision by its directors to temporarily 'pause' operations at the end of March in response to government guidance.
Paul Sullivan, Managing Director, Anglo European, said with the position now clarified on working and with growing customer demand, the company had taken the decision to reopen its doors as part of a phased return to work.
He said: "We've seen demand from our customers, many of whom work in the commercial sector, start to return over the past few days, to the point that it is not only feasible for us to return on a reduced capacity – but also important for supply of reinforcement into the market.
"We have introduced wide ranging safeguards to minimize the threat of infection to our team and our customers in line with current government guidance.
"We will continue to monitor the situation as we move forward and adapt to any future requirements to ensure that we are doing everything we can to support a continued safe return to work."
With cost control a key priority for those businesses now coming back to work, Paul said that buying reinforcement direct, allowed fabricators to cut the price they paid for steel reinforcement by 30-40%.
The figures, which are based on buying-in cut-to-size reinforcement, represent the culmination of labour and employment costs, reduced wastage and the lower unit price achieved through direct supply.
Modelling by Anglo reveals significant savings for even smaller fabricators, with those manufacturing only 100 units a week achieving average savings of £235 a week or £12,220 a year. The potential savings for those manufacturers producing around 1,000 fpw runs as high as £2,354 a week or £122,408 a year.
Savings for larger fabricators are, according to Anglo, even more impressive – up to £184,000 per year for manufacturers doing 1,500 fpw and £240,000 a year or more for those making 2,000 fpw.
"We're coming back, but to a radically changed operational context", Paul said: "It is going to be tough – there are no two ways about it. If, however, you can keep a control on your costs, get cash back into your business quickly, change is going to deliver some big opportunities.
"It's about getting to that point. If you could get back £60,000, £120,000, £180,000 a year, simply by going direct to source and buying in cut-to-size steels, why wouldn't you. And if you don't, are you really going to be able to afford not to?"
For more information about Anglo European visit www.angloeuropeangroup.co.uk email enquiries@angloeuropean.net or call 0161 231 2354.