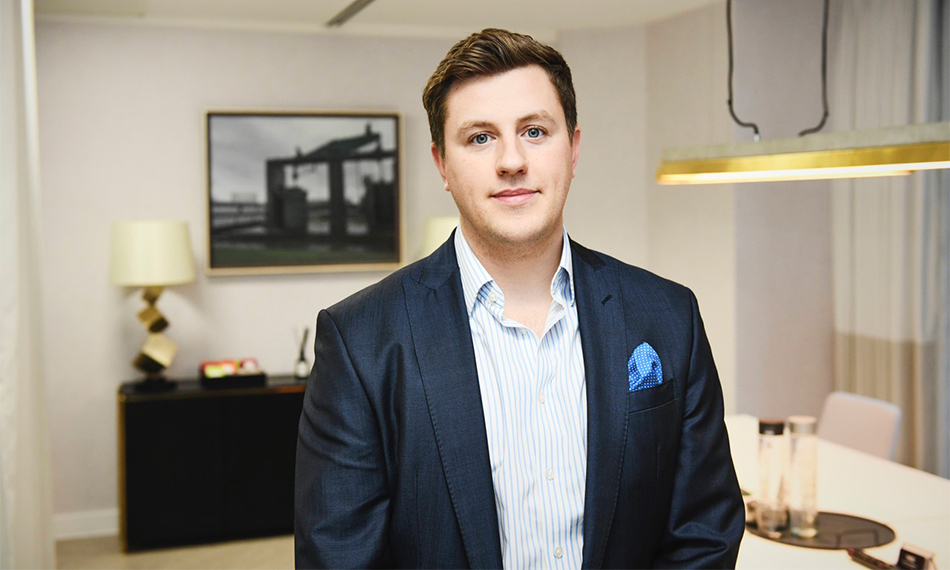 Picture above: Alex Sutherland has launched Fire Windows Direct.
A company focusing on manufacturing and installing high quality aluminium fire rated windows, doors and curtain walling has been launched in the West Midlands.
Fire Windows Direct aims to take advantage of an increasing demand for aluminiumfire rated glazing products at private and public sector property developments across the country.
Based in Aston, Birmingham, the business is part of Performance Windows Fabrications (PWF), under the umbrella of Six-Twenty Group. It has assembled a highly trained team of fenestration experts with more than 100 years' experience between them.
Alex Sutherland, managing director of PWF, will lead the ambitious company's drive to dominate the fire rated glazing market and extend its manufacturing facilities.
He said: "The launch of the new brand was an obvious next step. Over the past 12 months we have seen a huge increase in the amount fire rated orders we are getting. We now want to take that specialism forward to eventually become a stand-alone niche supplier.
"We pride ourselves on being experts in the fire rated sector and, through an on-going programme of training, we will strive to remain at the forefront of changes in legislation and advances in technology. Each and every employee under Fire Windows Direct will undergo an intensive fire training programme at Reynaers' HQ in Belgium.
"These are exciting times for Fire Windows Direct and we have a clear vision for our future growth. We are planning to become the supplier of choice for fire rated windows in the whole of the UK. We expect to achieve fairly rapid growth, which will involve further investment in the latest fenestration technology and in our highly experienced team."
The company will work closely with Reynaers Aluminium as certified Fire Safe Partners to deliver their full suite of class leading fire rated products.
PWF has held the Certifire accreditation to manufacture fire rated aluminium windows for well over a year, said Alex. "We have now partnered with Reynaers Aluminium as one of the very few approved Fire Safe Partners. Having now launched our new products, we already have a very strong order book and we're excited to push our fire division forward."
Alex added: "Reynaers, which has its UK headquarters in Birmingham, is one of the world's leading systems and it has a strong focus on the UK market. We have formed a very strategic partnership with them and hope to be the catalyst of their growth in the UK within the fire rated sector. We are targeting architects, fabricators, installers, main contractors, and end users – there is no-one in the sector that we couldn't sell to. There are many routes to market that we can explore."
Richard Hall, manager director of Reynaers, said: "When it comes to fire safety, there's no room for compromise, which is why each of our fire-rated systems not only look the part, but also deliver all-round performance. We're proud to see the launch of Fire Windows Direct and are excited to welcome them on board as certified Fire Partners.
"Being a member of our Fire Partner scheme reflects their commitment to fire safety and, as part of this, we will work closely with them to deliver specialised training programmes for their whole team, ensuring only the highest standards when it comes to fabricating and installing fire-rated systems for projects across the UK."
Fire Windows Direct is one of the UK's leading manufacturers of aluminium fire rated windows, doors and curtain walling. In partnership with a range of customers, from architects and construction contractors, to property developers and fabricators, we have delivered tailor-made glazing solutions for all market sectors. Visit www.firewindowsdirect.co.uk