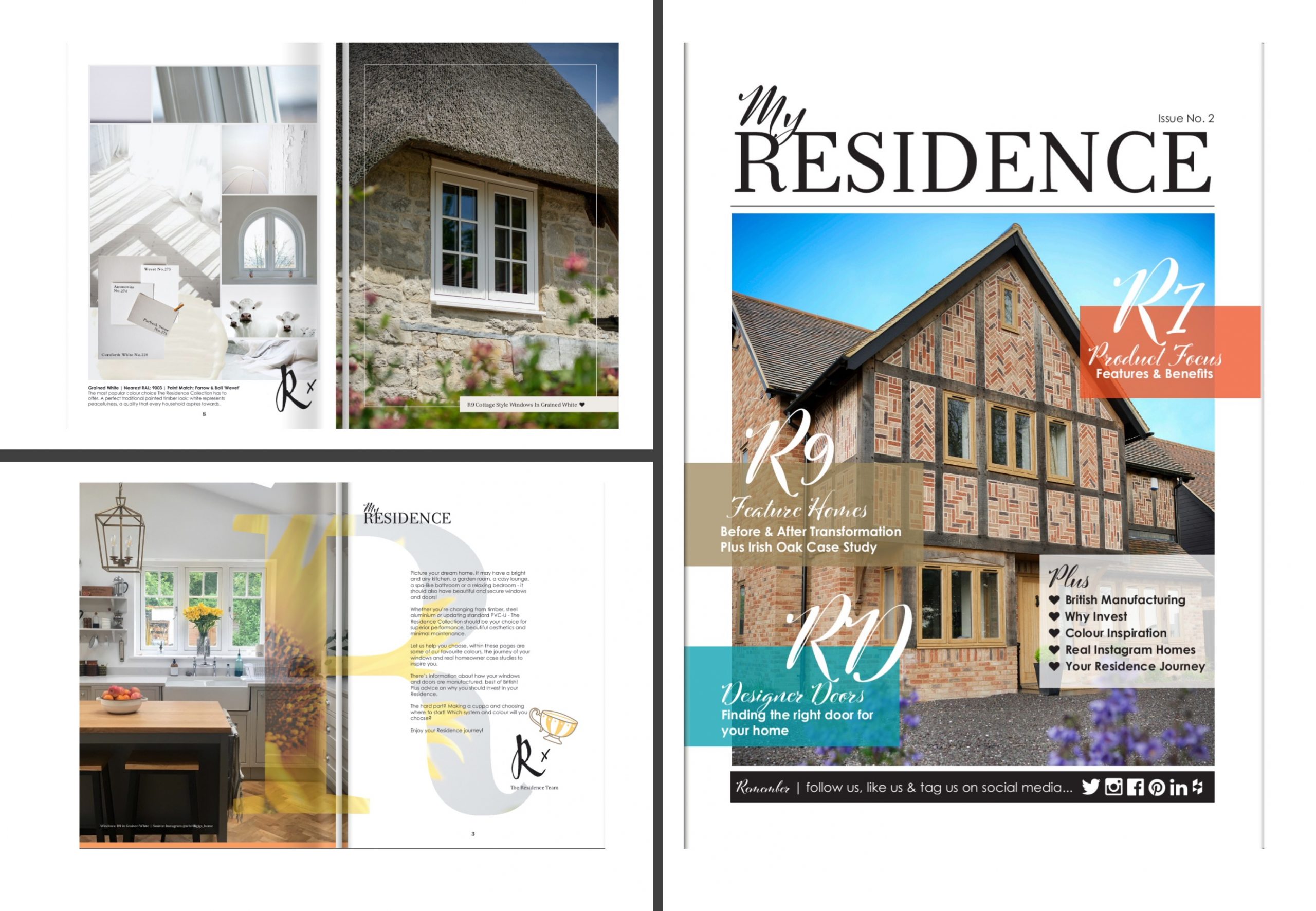 The first issue of My Residence magazine has been a standout and overwhelmingly successful consumer marketing tool and so the launch of issue 2 has been eagerly anticipated right across the industry and by style savvy consumers too.
Not surprisingly, the format of My Residence remains unchanged and it's available as a download or in print on recycled paper. But its format continues to be inspired by some of the biggest brands in the home improvement sector and it also embraces content from other social media channels including Instagram and Pinterest with mood boards.
Within the 36 pages carefully created pages are case studies with inspiring photography, a journey from enquiry through to installation and pages that highlight the unique design and performance credentials of The Residence Collection of windows and doors. There are also pages highlighting a number of door options including French and residential front doors, all under the RD brand.
Sarah Hitchings, sales and marketing director of The Residence Collection commented: 'The first issue of My Residence has been a revelation, with trade partners and consumers enthusing about the style and content. Some of our most respected manufacturing partners have also gone on to say it's the best consumer brochure that the industry has seen for some time.
She added: 'It's more important than ever before for brands to be highly visible and to have points of differentiation and this latest publication helps convey this perfectly. Across The Residence Collection, we've seen a surge of enquiries from consumers and considerably increased activity from both manufacturing and installation partners. In all it's great news all round for us and our partners.'
For further information please visit www.residencecollection.co.uk and www.residencecollectiontrade.co.uk. You can request a free brochure pack including the latest My Residence Magazine via e-mail at journey@residencecollection.co.uk or by calling 01452 348650. You can also add to their following on Twitter @residence9 and engage with them on other social media platforms including Facebook, LinkedIn, Instagram, Pinterest and Houzz.