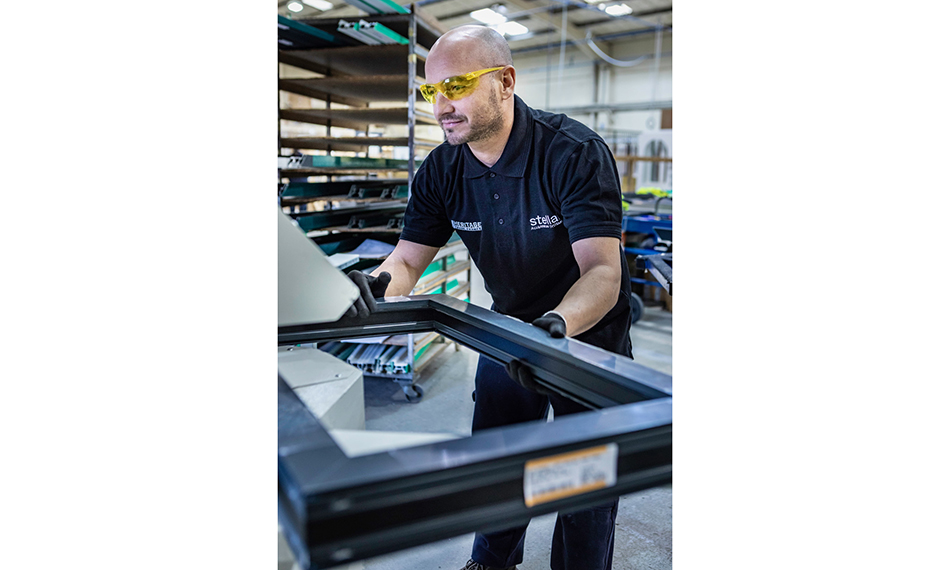 Leading Stellar fabricator Heritage Trade Frames is celebrating the achievements of nine of its aluminium production staff who have successfully achieved their GQA L2 NVQ Certificate of Glass Supporting Structure for Aluminium Manufacturing.
Paul Culshaw, Managing Director of Heritage Trade Frames, said: "We are proud that so many members of our Stellar aluminium production team have achieved this certification. It requires dedication and determination on their part and it's great to see their hard work paying off for the benefit of both the individual and the company."
Heritage Trade Frames emphasises the value of training in its business. Paul commented: "Investing in your staff through certified training makes good business sense as it helps to ensure that the products supplied are manufactured correctly and with the appropriate care and attention needed to provide a world class product. We have invested further in additional dedicated and committed supervisors and team leaders throughout our production process, whose focus is predominantly coaching and guiding new and existing staff in the Heritage ethos of 'We make it right' as this is what our customers have grown to expect from us. This workplace training has proved very successful and the difference in the finished results helps to ensure that our customers keep coming back for more."
Heritage Trade Frames was founded in the late 1980s with a clear objective to manufacture and supply quality PVC-U and aluminium products. Thirty years later, it's supplied over a million products to its loyal customer base for installation in homes and offices around the North West. The company is a long-standing Epwin Window Systems fabricator and recently expanded its offering by fabricating the system company's multi award-winning retail aluminium system Stellar aluminium.
It's an expansion that's proving very successful. Paul commented: "Installers love Stellar. They appreciate the fact it's fitter-friendly and is exceptionally easy to glaze because of the pre-gasketed, knock in beads. Stellar is especially good for securing higher-end projects that need something different which gives our customers a competitive edge. When it comes to aluminium window and doors, Stellar offers some of the best aesthetics on the market today."
Stellar has been a successful addition to the balance sheet too. Paul says the system has seen 50% growth in some areas and he expects more growth to come.
Paul concludes: "It just goes to show that the old formula still works. When you have a high-quality product manufactured by highly trained people committed to excellence, you have a winning combination."