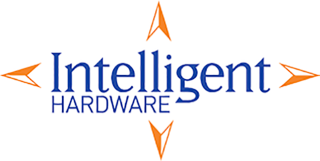 UAP Ltd acquires Intelligent Hardware business
UAP Limited has continued to expand its solutions capability by acquiring Yorkshire-based internal door hardware company, Intelligent Hardware.
This is an important addition to the UAP portfolio as it strives to become the UK's foremost supplier of hardware.
The acquisition adds an enviable range of hardware for internal doors, including Round Rose handles to the UAP product offering. This creates undeniable cross-selling opportunities between UAP and Intelligent Hardware, benefitting door manufacturers, fabricators and specifiers.
This purchase marks the start of a series of planned acquisitions by the Manchester-based hardware specialist, with a second and third already under negotiation.
Acquisition is a key part of the UAP strategy, supported by significant private equity funding from Maven Capital Partners, following the management buyout of UAP Limited in September 2018.
David Jennings, CEO of UAP Limited says: "My decision last year was done to not only protect the future of my family but also protect and grow the interests of UAP, and a significant part of that is the support to acquire new businesses.  Given the delicate state of the market we are prepared for speculative opportunities that may arise.
"Intelligent Hardware is a valuable addition as they have a fantastic brand and reputation."
UAP Limited is actively encouraging any company that is finding the market difficult to consider joining the UAP group of companies.