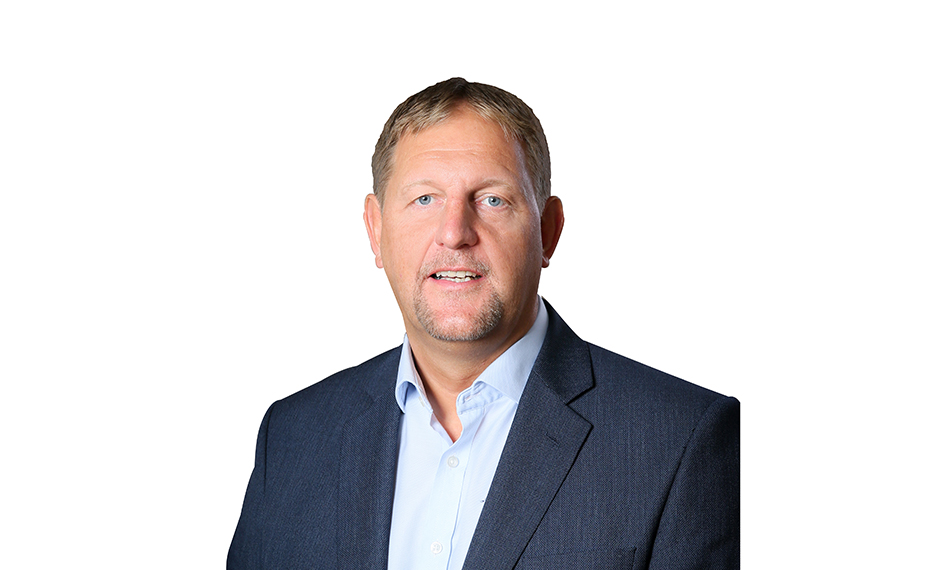 Since Covid-19, supply chain disruption has continued, leading to more turbulent waters for our industry. The one thing that's certain in business is that there will always be external pressures and uncertainty – so it's important to have the confidence that your suppliers are stable, reliable and customer-focused.
Choosing a profile supplier with the capacity for growth, good inventory levels, robust systems and a track record of excellent customer service delivery can help fabricators and installers weather the ongoing storms. We speak to PVCu systems house Liniar to find out why the company continues to receive positive customer feedback despite the many challenges we have all faced.
Focus on Customer Service
Liniar, a subsidiary of Quanex, is one of the UK's leading PVCu systems companies and has experienced the same disruption as the rest of the industry. By keeping a clear focus on customer service, Liniar has remained the market leader for On Time In Full (OTIF) fulfilment for their customers, even during the most demanding times of raw material shortages.
Martin Thurley, Group Managing Director comments:
"Along with operational safety, customer service is a top priority for Liniar. We want all our customers to have a positive experience; we understand that, just as we are reliant on our supply chain, our customers rely on us.
"Our operational Senior Management Team is one of the most talented and connected I've ever worked with; I believe this is one of the key reasons why we have been able to react so quickly to the changing environment. We have an agile procurement team who maintain consistent communication with raw material suppliers, we ensure our customers are well informed and adapt systems and processes as we need to, with a joined-up approach across all departments. I'm extremely proud that we have been able to consistently maintain our usual 98-99% OTIF, thanks to careful planning, building inventory levels and of course the hard work of our 650-strong team across the business.
A Steady Ship
Creating and maintaining a 'steady ship' at Liniar is vital to give our customers the confidence that we are there for them, that we can maintain supply despite the raw material pressures and that they can rely on Liniar to provide them with the products they need, when they need them. This customer service excellence passes through the supply chain to the end users, as ultimately, all our reputations are judged by the products and service we deliver."
Well Invested
Liniar from its inception has been a business that invests in people, facilities and technology, ensuring the company always has the necessary headroom to grow. This investment and forward planning combine to ensure the company can navigate turbulent waters whilst supporting its customers – and the investment hasn't slowed since Quanex took ownership in 2015.
Martin continues, "Liniar is looking ahead. Our mindset is firmly on the next 5 to 10 years. This includes expansion plans for our site – we are already nearing completion in the building of the new multi £million mixing plant that will double our mixing capabilities and we have further plans to extend our site, which will ultimately double the current footprint to 1 million square feet, all on a single site.
"From the start, the plan for Liniar has always been to have additional capacity for growth before we need it, we build the capacity and infrastructure before we make the service promise – the analogy I like to use is that we are in the fortunate position of having a 6-bedroomed home for a 3-bedroom family!
"With Quanex as our parent company, we've continued to benefit from investment of many £millions per year into the site, facilities, systems and people. This investment ensures that the team has a state-of-the-art facility to work in and can consistently deliver 'best in class' customer service."
Sustainable Innovation
Liniar's ongoing new product development continues to push the boundaries and raise standards in the fenestration industry. With a Queen's Award for Innovation and a Passive House-accredited PVCu window system amongst many other 'UK-first' products, Liniar customers can be assured of staying ahead of their competitors. With over 3,000 possible colour combinations from stock or on short lead times, Liniar's customers can offer a truly bespoke look to make projects stand out from the crowd.
Leading Liniar's new product development, Design and Development Director Chris Armes explains, "We have a responsibility to create the most sustainable products; my team and I are always looking for new ways to improve thermal efficiency and introduce components which include recycled material where possible. This is a big investment in itself, as new tooling is required to handle every new recycled PVCu component – but it's a commitment the whole business is firmly behind.
"For example, we recently launched Thermal Reinforcement made of recycled PVCu, that in many circumstances can replace costly, heavy, and less environmentally sound steel. The new products are more efficient and cleaner for fabricators to manufacture and can further increase the thermal efficiency of the finished doors and windows whilst reducing carbon footprint.
"Any new product that helps our customers be more efficient and save carbon emissions is a big win for us – we will continue to design and develop environmentally sound components and will be releasing exciting new products in the coming months that will be a game-changer for energy efficiency, so watch this space!"
Martin concludes: "Customers tell us the things they value most from Liniar are robust, reliable service, open and honest communication and innovation in the form of new products. Focusing on getting these key areas right really is the key to our ongoing success, and we're not complacent – we're a learning organisation focused on continuous improvement and our whole team works hard to deliver service excellence every day of the week."
For more information on the reasons Liniar is a 'steady ship', visit www.liniar.co.uk/ship