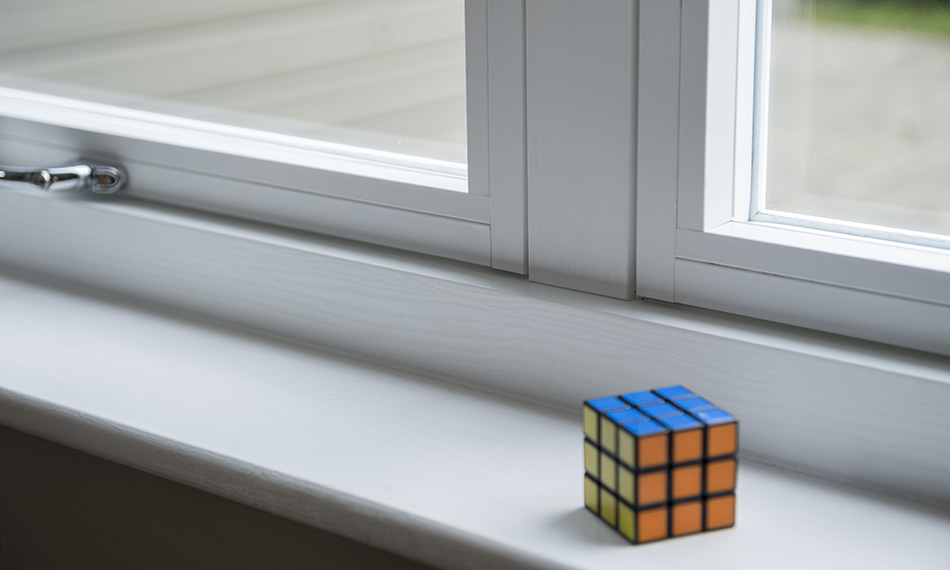 With demand for contemporary living high on the style agenda for consumers, R2 from The Residence Collection is enjoying an increase in demand and has been supported by the launch of a new, premium 20-page consumer brochure.
R2 shares the same front to back dimensions of R9, but instead of the revered period detailing, this window and door system has a contemporary square finish, with perfect, architectural appeal.  Thanks to its 9 chambered design, it's also incredibly energy efficient and capable of an A++ WER rating and a UW value of 0.79 W/(m2k). There are the options of 28mm or 44mm glazing with complementary square glazing beads, yet there are decorative and staff options, which can be used to customise the overall internal design.
Given the contemporary nature of R2, there are three flat colours in the form of Chalk White, Vintage Cream and No 38 Grey, along with the foiled options of Grained White, Clotted Cream, Painswick, English Oak, Irish Oak, Silvered Oak and Eclectic Grey. In addition to casement windows, there are also residential, inward opening balcony and outward opening doors, along with a full range of matching ancillaries.
Sarah Hitchings, sales and marketing director of The Residence Collection commented: 'As much as R9 has defined the heritage and timber casement alternative markets, R2 is now breaking new ground as the only true square window and door system that's aimed at the aluminium and composite sectors, yet with all of the benefits of PVCu as a material.
She continued: 'The Residence Collection like its names suggest is a collection of boutique window and door systems, each with unique design characteristics and features. For those manufacturing partners and installers that have embraced these products and the powerful consumer marketing materials, there's been an opportunity to stand out from the crowd and to deliver better margins.'
For further information please visit www.residencecollection.co.uk and www.residencecollectiontrade.co.uk. You can request a copy of the new R2 brochure to e-mail journey@residencecollection.co.uk or call 01452 348650. You can also add to their following on Twitter @residence9 and engage with them on other social media platforms including Facebook, LinkedIn, Instagram, Pinterest and Houzz.