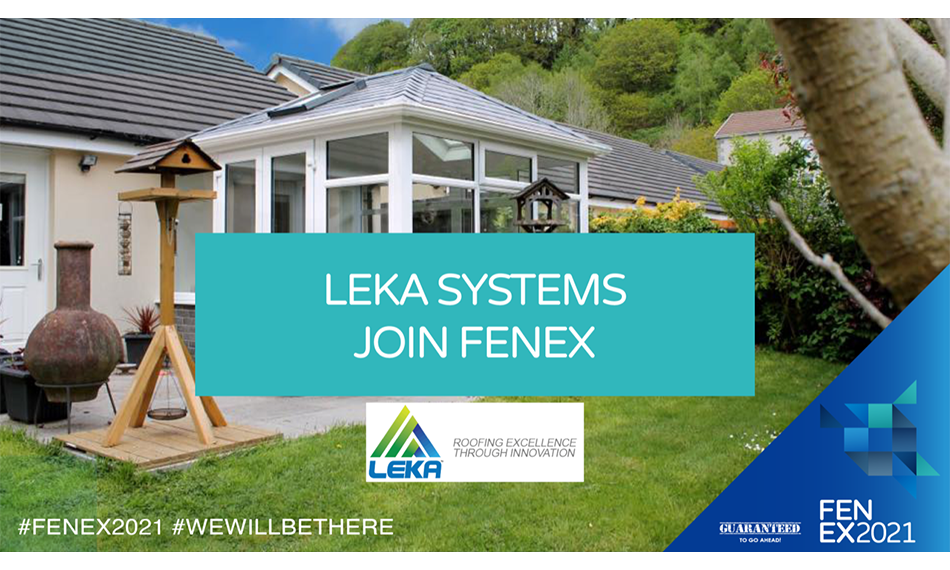 Leka Systems, one of the sector's leading solid conservatory roof manufacturers, has joined online exhibition platform FENEX in what is a series of high-profile additions to the growing FENEX family.
Rhys Hoddinott, Managing Director of Leka Systems, said: "Although Leka have had significant success exhibiting at live shows over recent years, we feel an element of uncertainty surrounding attendance levels of future shows and how personal interactions will be catered for due to the current pandemic restrictions. Consistently looking for innovative ways to reach out to new customers, FENEX 2021 was something we wanted to explore. At first, the team here at Leka were sceptical of how the offering could benefit our company and were unsure of exactly how a virtual exhibition worked. The FENEX team did an excellent job of eliminating our concerns with their first class, clean cut presentation. We saw the show as a powerful proposition to which we believe our business will benefit before, during and after the event."
Jason Grafton-Holt, co-founder of FENEX, added: "It's great to welcome Leka Systems on board. They have one of the best solid roof products out there and are rightly leading the way with it. Against a backdrop of incredibly high demand from the public, and a desire to turn existing conservatories into better spaces, Leka and their products are going to be sought after. Installers visiting the expo really need to come take a look at what Leka has to offer."
FENEX is the UK fenestration industry's first ever online expo platform. Companies exhibiting benefit from taking part at an exhibition that doesn't take away precious time and resources from the running of their businesses, whilst giving them the very best of what an expo has to offer, with enhanced interactivity, quality lead generation, incredibly detailed engagement reports and ROI that is genuinely measurable.
The FENEX main event is taking place online Wednesday 8th September – Saturday 11th September 201.