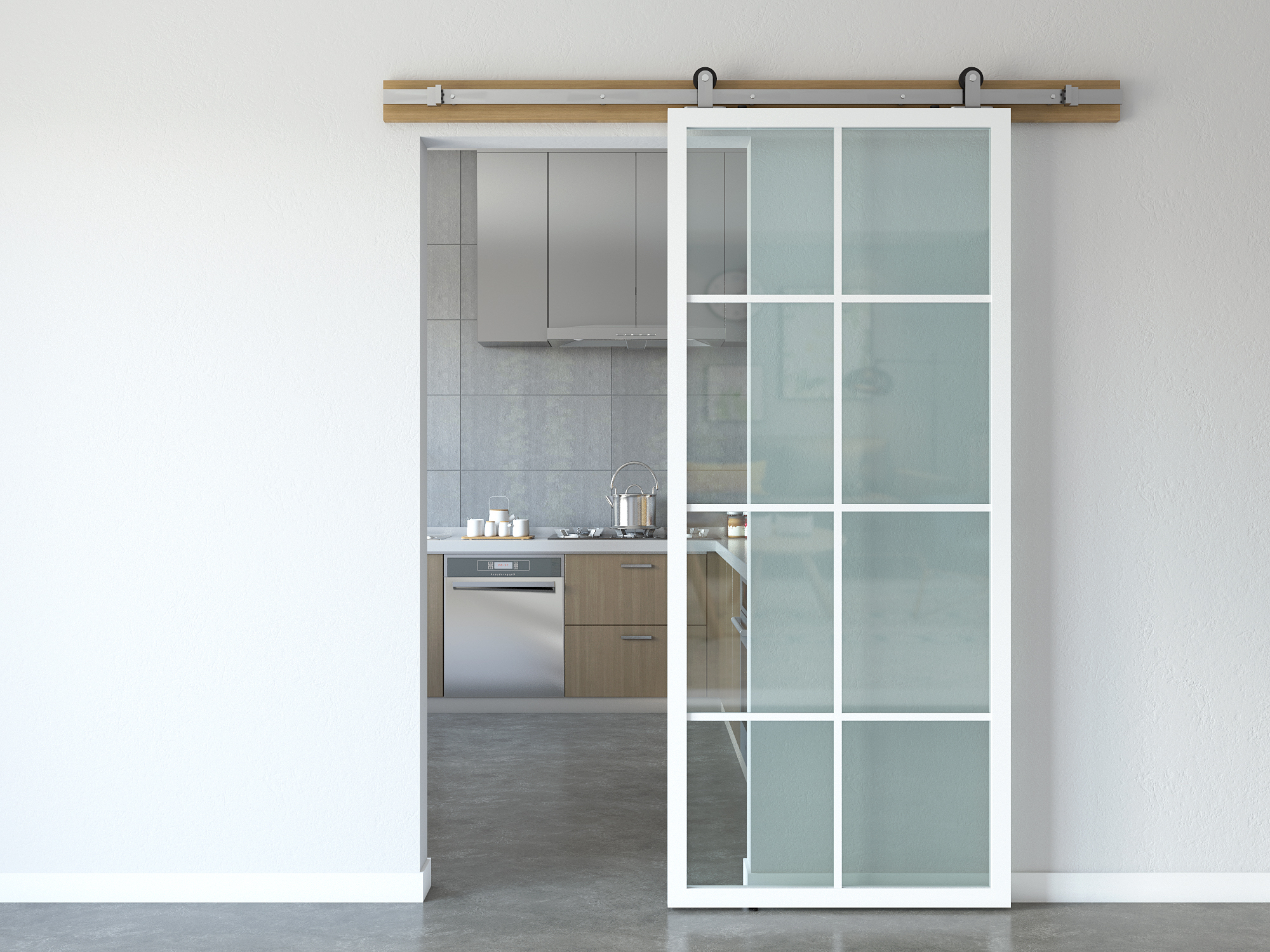 Sliding and folding door hardware manufacturer, P C Henderson, is pleased to announce the launch of a new stainless steel finish for its popular Rustic Top Mount system.
Launched earlier this year, Rustic Top Mount offers a stylish contemporary twist on the company's classic Rustic 100 system with its exposed steel hangers being mounted to the top of the door. Originally launched in a matt black finish,the company has now introduced a new stainless steel finish to the range in order to cater for a wider variety of taste and design preferences.
Andrew Royle, Sales and Marketing Director at P C Henderson commented "Sliding door hardware isn't just about space saving functionality any more, customers are using our hardware to create unique features in the home and workplace and – with its exposed steel hangers – Rustic is a great way to do this".
The launch of the new finish comes off the back of an ongoing expansion of P C Henderson's range of sliding barn door hardware. The company's original Rustic 100 system is now available in matt black, stainless steel and most recently a unique 'antique rust' effect finish – along with a new fast fix soft stop accessory launched late 2018. Both the Rustic 100 and Rustic Top Mount have also recently benefitted from an increased weight capacity – now catering for doors up to 100kg.
Stephanie Lee, Marketing Manager at P C Henderson commented, "Expanding our range of sliding barn door hardware ensures that we are providing our customerswith the creative capabilities to create a range of looks to suit virtually any application. Whether teaming our hardware up with a reclaimed barn door, contemporary cottage door or vintage style glass framed door – we will have the hardware to suit".
P C Henderson's Rustic range caters for doors weighing up to 100kg and is available in 2 metre or 3 metre track lengths. Fittings kits are available for when an extra door is required and a fast fix soft stop accessory can be specified to gently decelerate doors into the open or closed position. For more details visit www.pchenderson.com .