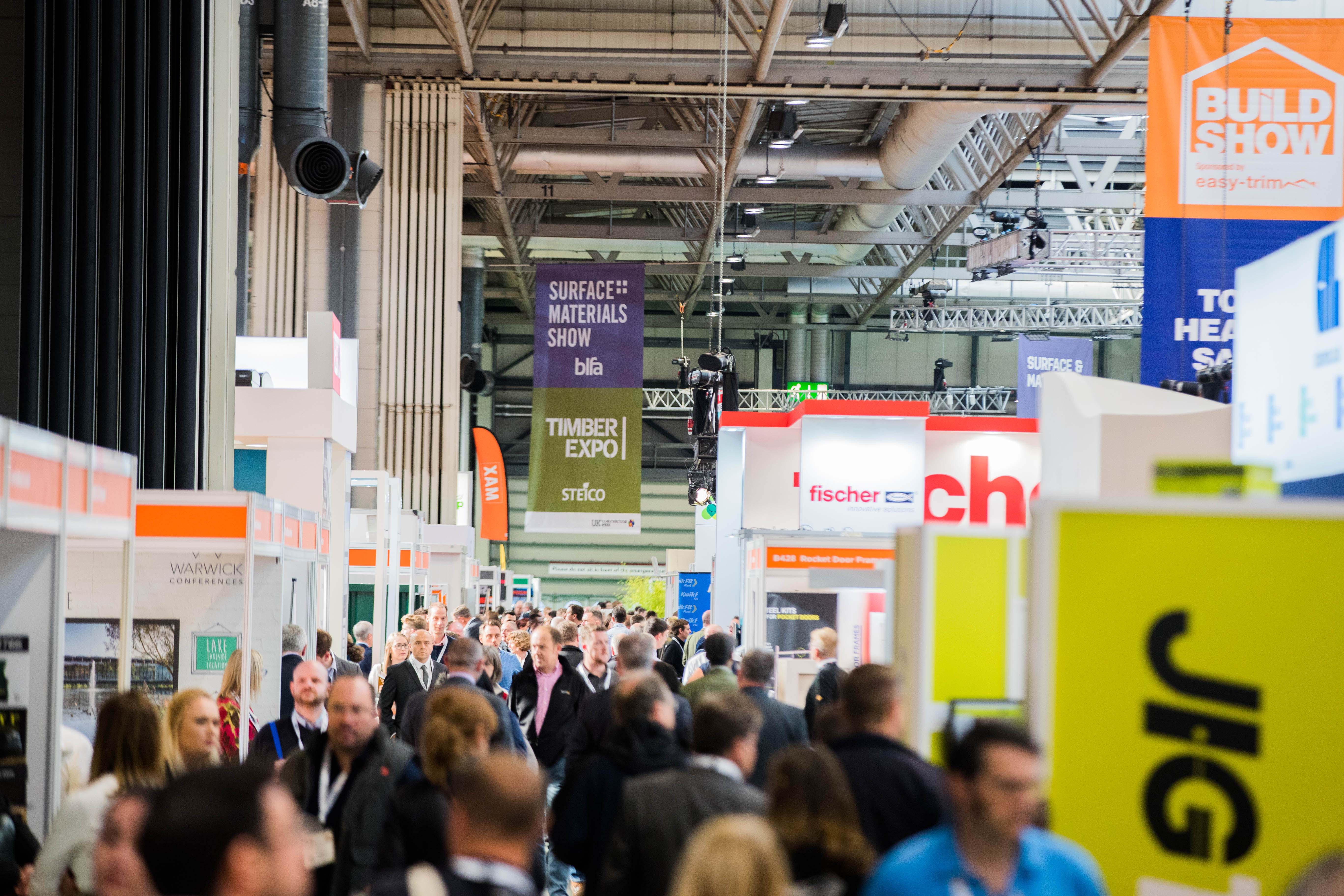 Construction was told three years ago it had to 'Modernise or die.' That statement has clearly resonated with parts of the sector with new technology and techniques entering the industry, but what about the rest of the sector?
This drive for innovation encouraged UK Construction Week (UKCW) to throw down the gauntlet and ask the new disruptors to step forward and show others the way towards the next industrial revolution.
As part of this, UKCW 2019 will be bringing cutting edge technology to the NEC, in Birmingham, 8-10 October. It is a must attend event for any glass and glazing professional who wants a peek into the future.
The new Innovation Zone, partnered with the Construction Innovation Hub (the Hub), is only hosting exhibitors with genuinely innovative products, and it has really pushed the innovation boat out.
Products range from brick laying robots to crane simulators, from quiet heat pumps to BIM-related innovations.
Nathan Garnett, UKCW event director says: "We really want to encourage true innovation at this year's show. With assistance from our advisory board and input from the Hub we have some fascinating new products to showcase in the Innovation Zone. The journey towards a more modern industry has begun, although there is still a way to go. Our hope is that UKCW will demonstrate a new possible future, which will challenge and inspire others to change."
Examples on display include robotics, with the Semblr Catus robots out in force at the show. Working in small swarms, they build brickwork at faster speeds and lower costs than larger robots. Speeding up this heavily manual process will make a huge difference to the delivery of buildings and other brick structures.
Virtual reality is bringing the industry to life and Industrial Training International has harnessed it to develop a crane simulator for training purposes. The simulator has 1,000 different scenarios and eight different models of crane. Using Oculus technology, the system provides crane operators with the experience of making decisions in real time.
Sharing tasks and information can be time consuming, especially if big files are included.  PlanRadar has developed an all new task management system which works in 3D. This is essentially a 3D BIM version for designers, architects and builders and makes sharing plans much easier.
The drive for more sustainable solutions is also pushing technology forward and JCB's new electric Teletruk is a prime example of that. The new clean technology reduces emissions to zero at point of use. It also uses JCB telematics to measure energy consumption in real time.
Air source heat pumps have caught the attention of the Government as a low carbon heating option. Mitsubishi's Ecodan ultra quiet air source heat pump is breaking new ground because it is so quiet it can be located closer to homes. It is also more efficient and helps reduce the reliance on fossil fuels.
Investing in fleet machinery is a costly matter and that is why MachineMax has developed a new telematics system for off-highway fleet aimed at getting the most out of capital investment. Using internet of things technology (IoT), machine learning and cloud computing, it is helping to cut fuel costs, decreasing emissions and improving productivity.
In 2023 reduced softwood dust workplace exposure limits by the HSE will come into effect. This legislative change will see the need for businesses to limit employee exposure to softwood dust. Multiquip has acted by introducing the IQ dustless masonry saw and tile saw, which it will be demonstrating at the show.
Fire has been on everyone's agenda since Grenfell with many companies adding fire proofing to their ranges. Tenmat has introduced a new product range of passive fire protection to provide fire breaks around ceiling fittings. The products include downlight covers, fire rated air valves and ceiling fan fire stops. A ceiling is only as fireproof as its weakest element, so this new product range is essential to improve fire safety.
Self-build, sustainability and repurposing are all boxes which are ticked by another innovation – the Studio Bark wooden building system called U-Build. It is made up of wooden frames and panels which can be assembled and dismantled with just a drill and a hammer. It can be used to build a small or large structure depending on your needs and once the build is no longer required it can be dismantled.
There are many more products on display in the Innovation Zone and one of them will be the winner of the new Innovation Award, which will be announced on Wednesday 9 October.
UKCW is one event with many sections, including Build sponsored by Easy-Trim, Building Tech, Civils, Energy and HVAC, Surface and Materials, and Timber. It also features Concrete Expo (8-9 October only) and Grand Designs Live (9-10 October only). Single registration gives free access to all areas of the show. Pre-booking is also strongly recommended for the extensive seminars and CPD programme.
Find out more about what's on at UKCW at: https://www.ukconstructionweek.com/