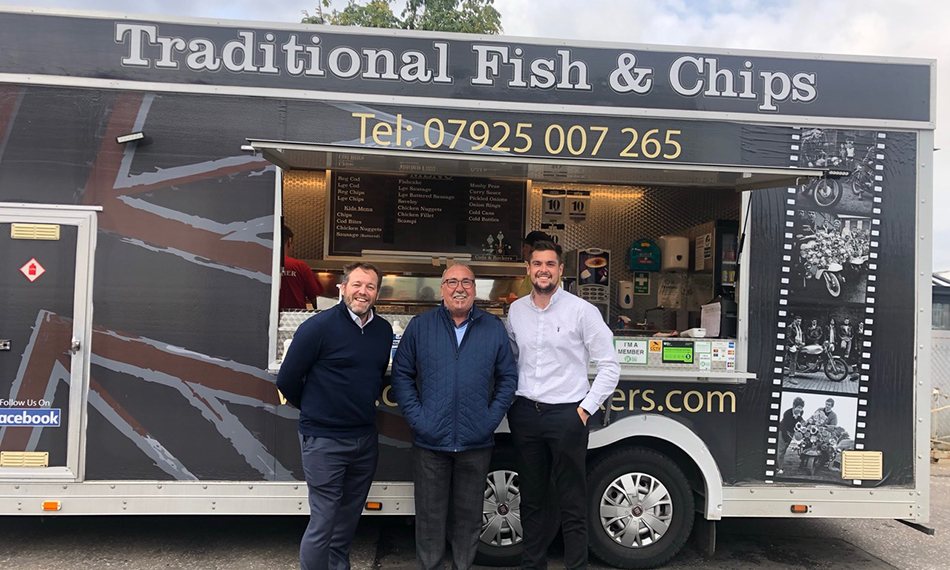 It's 1986. The year the late Diego Maradona knocked England out of the World Cup; and the year that VEKA Plc and Window Warehouse opened their doors in the UK.
Fast forward quite a few years later, Malcolm Cake, Managing Director of Window Warehouse in Portsmouth, was discussing his ambitions for the company with Neil Evans, the (then) Sales Director (now Managing Director) at VEKA Plc.  He also reminded Neil of a key growth milestone that the previous owners of the Halo Brand, prior to acquisition by VEKA, had promised to celebrate with Fish and Chips.
During their conversation, Neil promised Malcom that when Window Warehouse hit this ambitious key milestone, they would go out for fish and chips to celebrate.
Still with plenty of this year to go, Neil noticed that milestone had been reached and needless to say, it was an unusual but fitting agenda point during his next discussion with Malcom.
Always keeping to his word, Neil felt it was only right to extend the invitation to the people of Window Warehouse who have worked incredibly hard to achieve such great results.
And so earlier this week, the whole team at Window Warehouse were treated to a Fish and Chip supper.
Malcom Cake, Managing Director at Window Warehouse, said:
"I am so proud of the hard work and dedication shown by the team here at Window Warehouse. Even during the most challenging of times they have pulled together and worked immensely hard. Thank you to Neil and VEKA for helping us commemorate this special occasion!"
Neil Evans, proud Geordie and Managing Director at VEKA Plc said:
"Here at VEKA we stick to our promises and do what we say we're going to do. Hats off to Window Warehouse for its achievement, even more so after such a challenging time. It was great to see the team at Window Warehouse tucking into a well-earned treat!
We look forward to working with our partners at Window Warehouse for many years to come."
Over their combined 70 years history, both companies remain proud and committed to the family values upon which their businesses are based.
Windows Warehouse started as a manufacturer and supplier of PVCu, having gone from strength-to-strength, offering a large range of market-leading products.