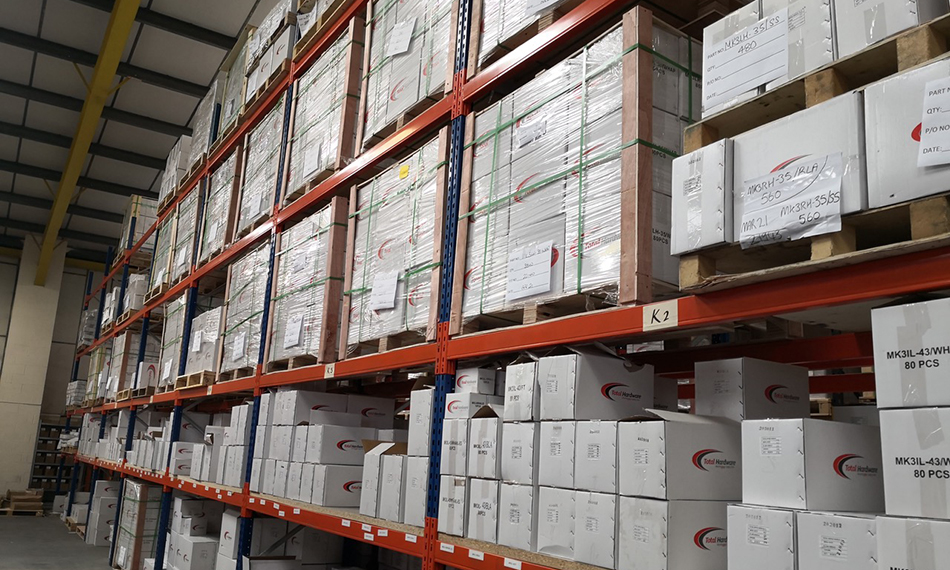 As fabricators look to capitalise and manage the opportunities that today's buoyant market is offering, it's never been more important to choose supply partners carefully. Chris Pell, General Manager at Total Hardware, said: "With the market buoyant across domestic, commercial and new build, it's important to choose strong, reliable supply partners that can help you meet demand in all areas. This should include a large product range, strong stock-holding and rapid order turnaround."
Total Hardware offers a comprehensive range of products across all price points, including its own high-quality hardware ranges. For example, its Quantum range of premium hardware for windows and doors is aimed at fabricators who want to differentiate their own product range, while for customers working in the premium end of the domestic market the Superior 25 door hardware is a popular choice.
Our investment last year and our increased stock levels continues to enhance the ability to support our customers
The range will be extended this year too, as the company continues to offer the products its customers need. Chris said: "Hardware requirements are evolving all the time. Our role as hardware suppliers is to anticipate and reflect market trends."
The company's independent status means it has been able to invest to ensure continuity of supply by further increasing the volume of product it stocks. It extended its Leeds headquarters last year by 20%, which means it has increased stock levels to keep pace with demand. It also prides itself on its strong relationships with the leading worldwide hardware manufacturers, something that has never been more important.
To maintain its fast delivery times, it has boosted staff numbers and purchased new operation machinery. As a result, Total Hardware customers enjoy rapid turnaround times from quotation to despatch. Chris said: "We're proud to be able to offer reliable next day deliveries nationwide and we know it's something our customers appreciate."
Total Hardware's customer-focused approach means it saw impressive sales growth in 2021, with some product lines up over 100%. Chris concluded: "If you'd like to join the many fabricators who know they can trust Total Hardware to deliver, get in touch today."