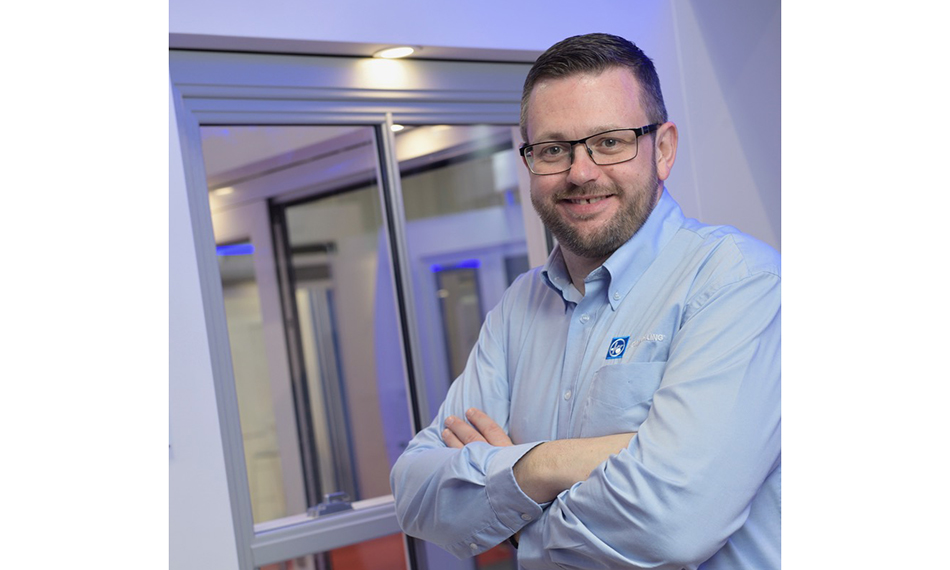 Dan Wragg is the head of the specialist fabricated sales division at KÖMMERLING for their vertical sliding sash window and for the entire WarmCore range of hybrid window and door systems, all of which can now achieve a U-value of 1.3-1.4 W/(m2K) with a standard double-glazed unit.
With recent investment in the internal department and with a proven background in specialist products, Dan will be looking to support the current KÖMMERLING and profine customer base with specialist fabricated products. As part of a wider role, he will also look across the group at other technically-led windows and doors that require specialist manufacturing expertise and dedicated capital equipment.
Dan Wragg, head of fabricated sales for KÖMMERLING commented: 'Given the specialist nature of these products from a manufacturing perspective, it's too much for some companies to invest given the capital requirements and potential long payback period. It's ultimately a finished goods proposition that we're offering for our existing customer base, with the re-assurance of dealing with a PVCu and hybrid systems powerhouse under the KÖMMERLING name.'
He added: 'We've got a seamless process from enquiry through to manufacture and delivery, with the promise of marketing support and much more. There's been a clear demand for a KÖMMERLING sliding sash window for some time now, while the impressive credentials of WarmCore need no introduction.'
Robert Thiroff, managing director of profine UK and KÖMMERLING concluded: 'This strategic investment in the fabricated sales division will support our customers with additional sales opportunities. The fact that we now have a vertical sliding sash window supports our claim as to having the broadest window and door systems product range of any PVCu business in the UK, which is good for us and our loyal network of KÖMMERLING partners.'
For further information please visit www.profine-uk.com, e-mail enquiries@profine-uk.com or phone 01623 579200. There's also a dedicated site for KÖMMERLING at www.kommerling.co.uk. You can also follow them on social media platforms including Twitter @profineuk and @kommerling_uk.