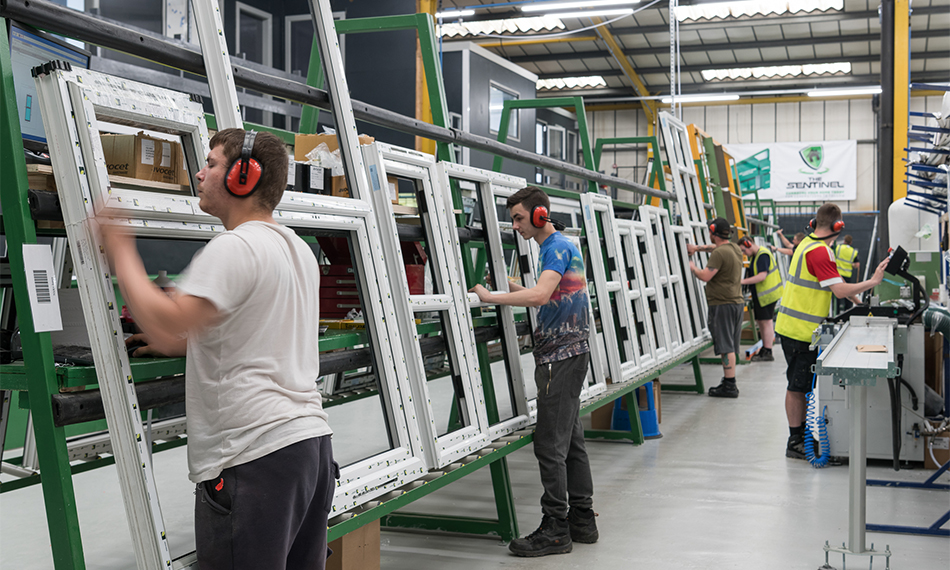 Established just before the start of a new millennium, Pearl Windows has become one of the most widely renowned PVCu window and door fabricators in the industry. This exceptional reputation is all thanks to its forward-thinking nature, high-quality products and its commitment to go above and beyond for customers. One of the early adopters of the Liniar system, Pearl Windows has always been on the front foot for fabricating the new products emerging from Liniar's Design and Development department.
During the first quarter of 2019, Liniar surprised the industry by launching yet another UK-first product. This time it was Resurgence – the UK's first PVCu double-rebated flush sash system – and Pearl Windows was one of the first fabricators to grab the opportunity to manufacture this revolutionary product.
"Resurgence is a beautifully designed product. With the additional superb manufacturing finish which is provided by our Timberweld® machinery, it's easily the most attractive window available on the market today," comments Pearl Windows' Managing Director Jeff Walsh.
Excellence in Manufacturing
Liniar's Resurgence window arrives with four fabrication options – and for Jeff, going forward with new Timberweld® machinery to produce a top of the line 'timber alternative' window was a no brainer. With an efficient manufacturing process set up and in place, Pearl Windows wanted to be the first to have Resurgence fully tested by a third party and to achieve Secured by Design status.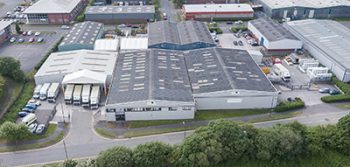 "We're proud to say that we believe we're the first Liniar fabricator to achieve Secured by Design accreditation for Resurgence," Jeff states.
"We followed the same stringent testing as we did with the original Liniar casement window, which has given us a pass first time. This was all possible because of Liniar's high-quality design, enabling us to manufacture a full-size window for testing using the high specification recommended by Liniar's Design and Development team.
"It's thanks to the stringent processes put in place at Liniar that Pearl Windows was able to become the first Liniar fabricator to achieve this accreditation outside of Liniar's own Secured by Design accreditation on Resurgence."
Reliable, High-quality Products
Pearl Windows boasts the capacity to produce circa 5,000 frames per week in its cutting-edge facility in Westhoughton, Bolton, delivering products to trade outlets, building sites and businesses throughout the country.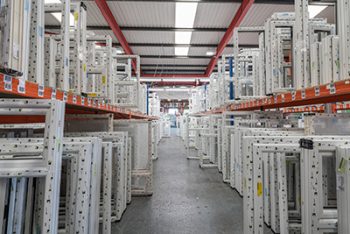 "We offer the full range of Liniar windows, doors and conservatory roofs, and for us, Liniar's products are the best there are on the market. They tick all the boxes when it comes to quality, energy efficiency and security. On top of that, Liniar is a company which is both socially and environmentally conscious, something that is close to our hearts," comments Jeff.
"Everyone here at Pearl Windows has Liniar products installed in our homes and it's what we recommend to our families and friends when they are looking to replace one of their fenestration products."
Liniar ensures all its products meet the exacting standards of the BBA, BSI and Secured by Design by testing its products well before they reach the hands of fabricators. Once the manufacturing process starts, it also has strict measures in place to ensure all products are fabricated to the exacting specifications they were designed and tested at by auditing customers on a regular basis through the Liniar Approved fabricator programme, of which Pearl Windows is a member.
Achieving Quality Results
Resurgence, the 2019 National Fenestration Awards Product of the Year, is available in a wide range of solid colour and woodgrain foiled finishes. With four fabrication options, including the highly recommended Timberweld® solution, this product fits well within both modern and character properties.
If your customers are looking to replace old wooden windows with a 'timber alternative' product with a unique double-rebated co-extruded seal, resulting in unrivalled energy efficiency, find out more about Resurgence visiting www.liniar.co.uk/resurgence
For installation companies looking for reliable supply of the new Resurgence system, backed up by exceptional customer service, Pearl Windows is an excellent choice. Learn more about the products and services the company offers by visiting www.pearlwindows.co.uk