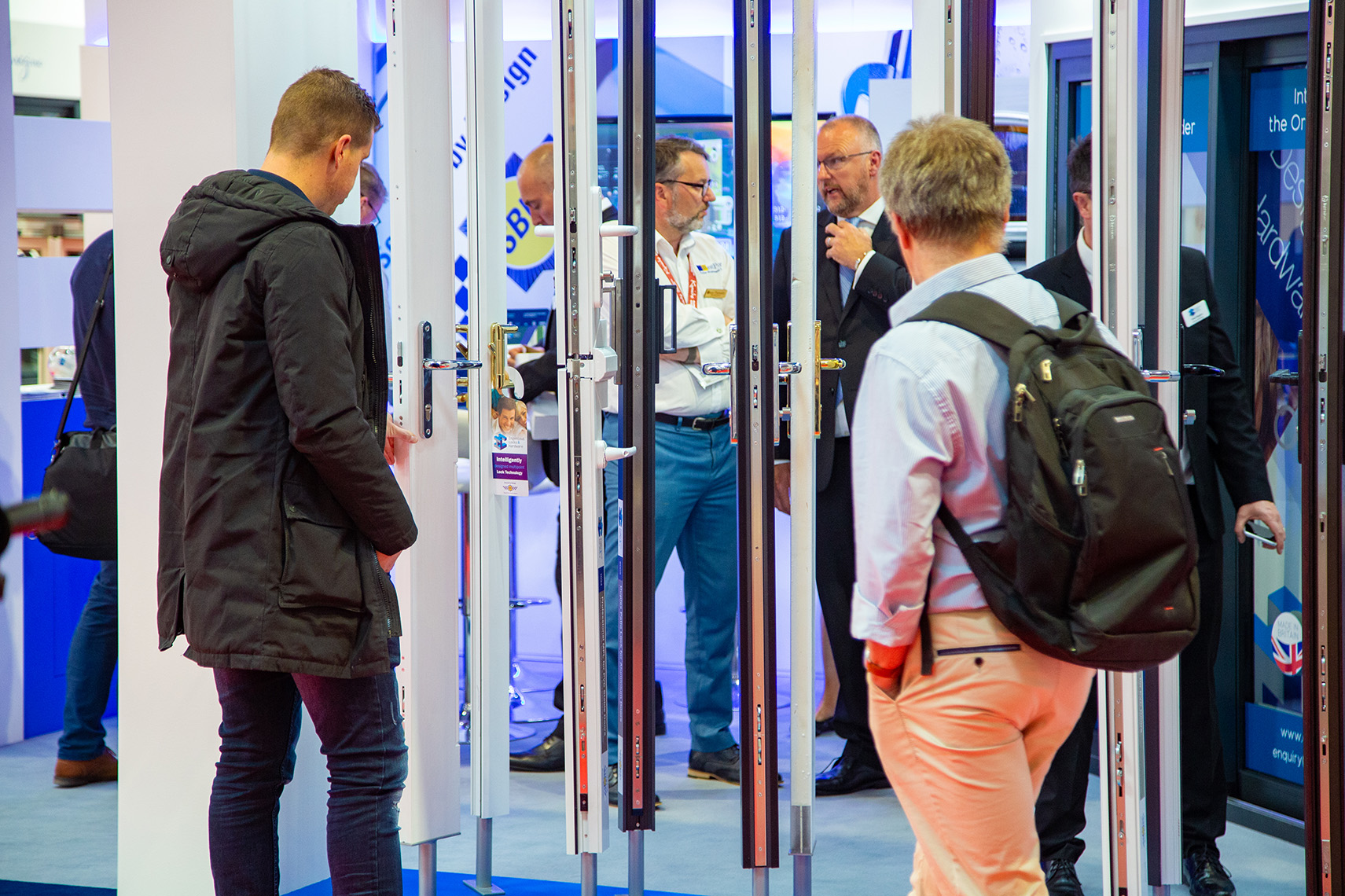 Back in May, FIT Show organisers highlighted that there had been a strong uplift in visitor pre registrations for its September Showcase, reinforcing the industry's appetite to get back to business and support its flagship event.
FIT Show 2021 will present the first physical opportunity for the industry to reconnect since the start of the pandemic. Of those who have pre-registered, the top product that they are visiting FIT Show to see and purchase is doors. For the first time ever, Bifold doors have topped the list of pre-selected products that visitors most want to see.
Doors in general feature prominently within the FIT Show 'wish list', with composite doors, internal doors, garage doors and fire doors all voted within the top ten. Other products that featured amongst the top include aluminium windows, aluminium systems, door hardware and furniture, tools, lanterns and adhesives and sealants.
FIT Show event director, Nickie West comments: "I have long championed the fact that FIT Show is more than just a glass and glazing event. Our product offering has broadened significantly over the years, to encompass the full home improvement spectrum of products and services. This broadening reflects the wants and needs of the market, and highlights the rate of innovations across our sector.
"The fact that bi-fold doors have topped the list of products that our pre-registered visitors most want to see does not surprise me. There are so many amazing bi-fold solutions on the market, from sleek aluminium through to sustainable timber doorsets. Windows and doors will always be a mainstay of the FIT Show lineup, but I'm excited to see how demand for new products, such as those that will be displayed as part of our 'outdoor living' feature, grows over the coming months.
FIT Show returns to the NEC Birmingham from Sunday 26 to Tuesday 28 September. Doors and entrances will be a major feature at the show, with product demonstrations and CPD approved learning content tailored specifically for this segment of the market. Exhibiting door brands include the likes of Rockdoor, Doors Online UK, DOORCO, Cooke Brothers, Alutech Systems, Zero Seal Systems and Korniche. Hörmann UK will also be showcasing garage doors for the first time.
Over 40% of the brands exhibiting at FIT Show 2021 will be making their debuts alongside FIT Show stalwarts such as VEKA, Ultraframe, Haffner Murat, Kommerling, Renson, Camden Group, Victorian Sliders and Morley Glass.
Nickie concludes: "Visitor appetite for FIT Show remains strong with an unprecedented level of early registrations. We're all looking ahead to September as a crucial marker in the industry's roadmap as we strive to build back better, get back to face-to-face business and reconnect with the market."