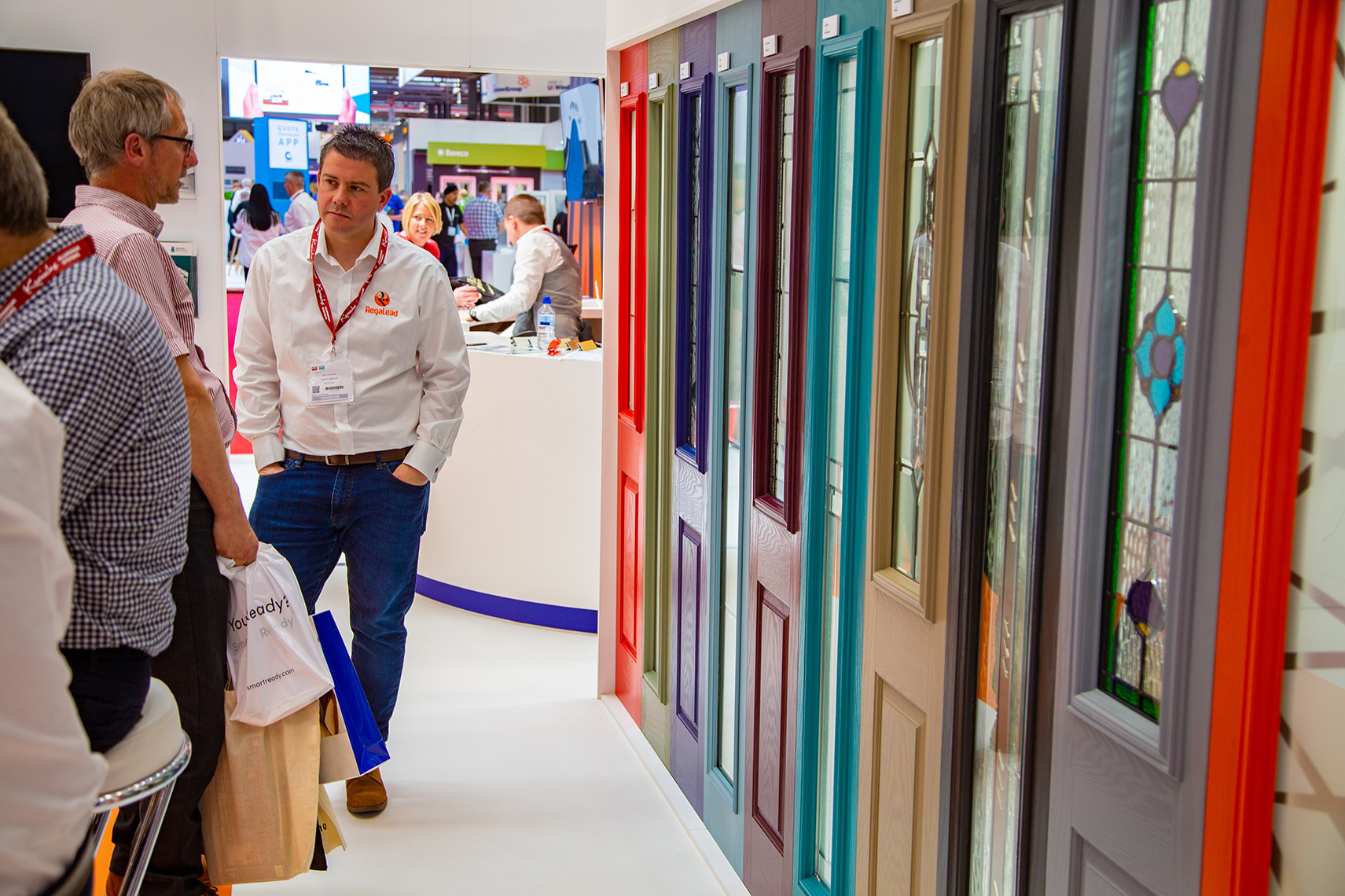 Rockdoor, manufacturers of the UK's strongest and most secure composite door, will be exhibiting at FIT Show 2021 for the first time when the show returns to the NEC this September (26 – 28.)
Established in 1996, Rockdoor has been manufacturing composite doors using state of the art techniques and machinery from its Lancashire production and innovation centre for over 20 years.
The company, which specialises in a range of quality doors including stylish Front Doors, Back Doors, Stable Doors and French Doors, will be bringing its full range of products to FIT Show in September.
FIT Show visitors can see all of Rockdoor's products upclose, and meet with the team, on stand C62. Rockdoor commercial manager, Gareth Busson said: "I'm excited to bring Rockdoor to FIT Show for the first time because we've got some really exciting new products to showcase. We are renowned for our high-performance composite doors, unbeatable security and for constantly leading the way in continual product development – and so it's time for us to bring our products to the wider market, in the flesh, at FIT Show.
"We'll be utilising FIT Show as a platform to launch something really special, to meet our customers face-to-face for the first time since COVID restrictions have been lifted, to make new connections and to show everyone why Rockdoor is the best product on the market."
FIT Show event director, Nickie West added: "It's always a real coup for us to bring established brands into the FIT Show fold for the first time.
"Rockdoor is a much loved and well renowned brand that we know that our visitors will be excited to see in September. Doors are proving more popular than ever amongst our visitors so we are delighted that Rockdoor will be featuring heavily amongst this product category at the show.
Over 40% of the brands exhibiting at FIT Show 2021 will be making their debut. Rockdoor will take its place alongside other exciting first timers such as UK Doors Online, Wendland Exlabesa, Solar Calibre, STORM Building Products, TIMCO and Adminbase.
FIT Show stalwarts such as VEKA, Ultraframe, Haffner Murat, Kommerling, Renson, Korniche, Camden Group, Victorian Sliders, Roseview Windows, Morley Glass and Hormann UK are all set to have a prominent presence when FIT Show returns to the NEC from September 26 – 28, 2021.