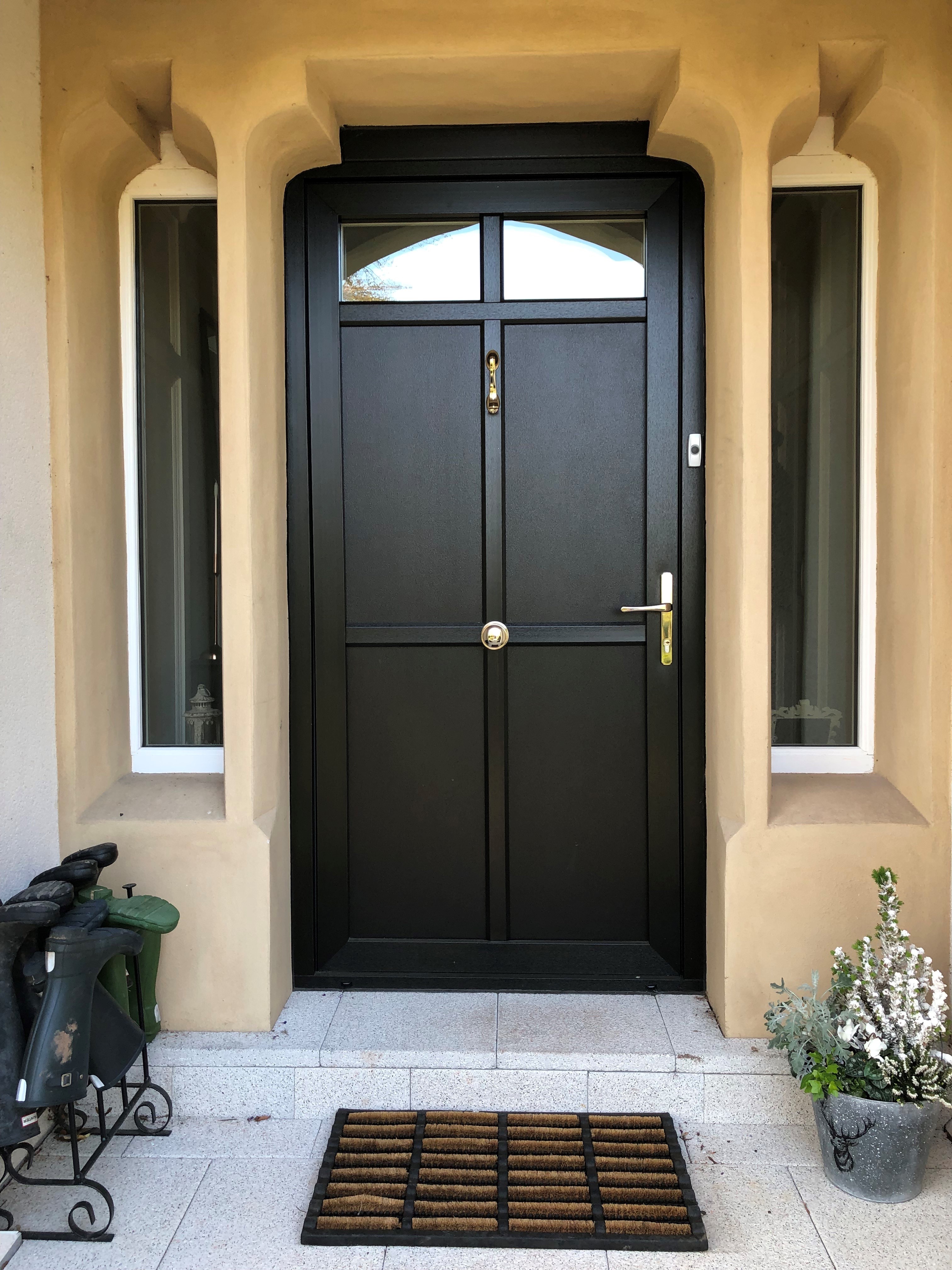 Not only does The Residence Collection encapsulate three different and sumptuous window systems, but now there's a range of engineered residential doors, as well as the flush inward opening balcony and outward opening French door options, all under the new Residence D (RD) brand.
These new engineered residential doors have been presented in a new 16-page door brochure and feature six different designs initially, that can be incorporated into R2, R7 and R9 frames, though there's the option to create bespoke designs thanks to two dedicated door sashes and the sash mullion. Taking inspiration from the different window systems, the door styles featured include both traditional and heritage inspired designs, along with the latest contemporary types.
Much like The Residence Collection has been built on versatility and shared profiles for window systems, the same can be said for RD with the choice of 28mm or 44mm glazing and panels, along with decorative, square or staff glazing beads. Ultimately, it's an opportunity for The Residence Collection manufacturers to make their own premium doorsets and for installers to sell entrance doors the way they're meant to be.
Sarah Hitchings, sales and marketing director of The Residence Collection commented: 'The launch of Residence D, or RD, is a milestone for us and for our manufacturers and installers. Consumers will also benefit from a range of hand-crafted doors using the same profiles and philosophies that make the windows in The Residence Collection such a stand out proposition.
She continued: 'The stand was literally buzzing with interest in the new doors at the FIT Show and already we have manufacturers and installers queuing up to start production and to engage consumers with a true timber alternative door.'
For further information please visit www.residencecollection.co.uk and www.residencecollectiontrade.co.uk. You can request a free brochure pack including the new Residence D one via e-mail at journey@residencecollection.co.uk or by calling 01452 348650. You can also add to their following on Twitter @residence9 and engage with them on other social media platforms including Facebook, LinkedIn, Instagram, Pinterest and Houzz.