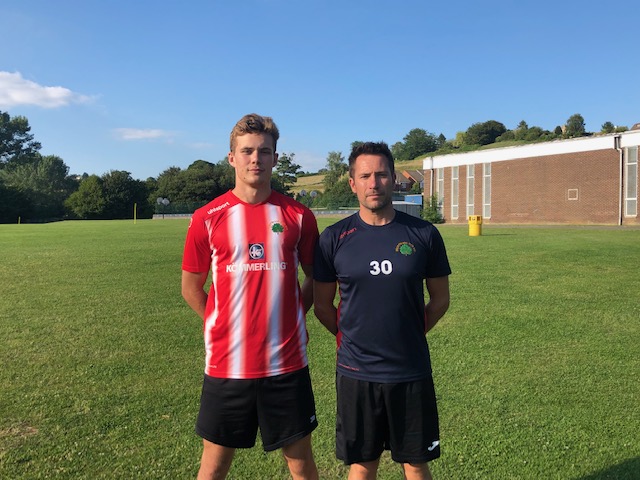 When KÖMMERLING's area sales manager, Jason Scrivens, was appointed the manager of semi-professional football club Shortwood United, he decided to take a little inspiration from the Bundesliga.
KÖMMERLING are the main sponsor for the Bundesliga team 1. FSV Mainz 05, who have just finished the season in a highly respectable 12th place and so football is a major talking point within the business across the globe. So, it seemed pertinent for the global systems brand to support Jason in his foray into football management, with a little corporate sponsorship for Shortwood United.
Founded in 1900, Shortwood United Football Club is based in Nailsworth, Gloucestershire and are currently members of the Hellenic League Division One West. They currently play at the Meadowbank Ground with a capacity of 2,000 and ironically share the same red football kit as 1. FSV Mainz 05.
Jason Scrivens, area sales manager for KÖMMERLING commented: 'The club has had a difficult few years and so my task is to help rebuild the club, recruit players and to build for the future. We have lofty ambitions and so the sponsorship of the shirts from KÖMMERLING is most welcome and maybe we can even tap into the Mainz partnership over the course of the season.'
Gareth Jones, managing director of profine UK and the KÖMMERLING brand concluded: 'It's nice to support Jason, given our partnership with Mainz and wish him the very best for the season with our full support. However, I'll be checking his call plan to make sure he's still working on the nights he trains his lads!'
Look out for the #ComeAlong campaign on Twitter @kommerling_uk and for all other information visit www.kommerling.co.uk, e-mail enquiries@profine-group.com or call 01543 444900.