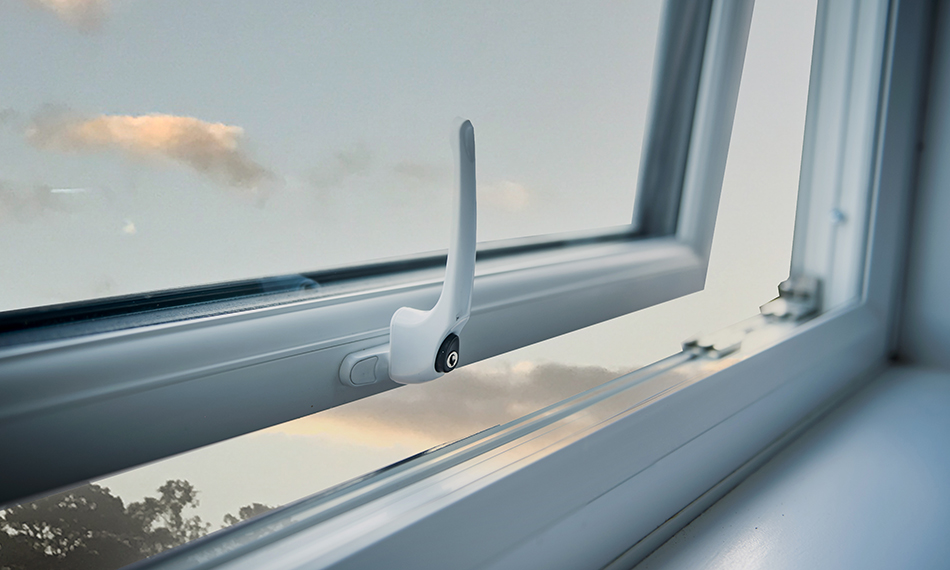 With the latest update from the Intergovernmental Panel on Climate Change (IPCC) and the United Nations, it's clear that the future of our planet needs more focus than ever. While we can't affect change in all parts of society, we can ask ourselves what impact the building industry could have on climate change and what we can do to help.
What does the IPCC Sixth Assessment say?
The Assessment is full of scientific jargon, but in brief it states that the impact of human influence on the climate has already raised the Earth's global surface temperature – the effects of this can already be seen with extreme weather, heat waves, forest fires and flooding all over the world.
While these weather events may seem somewhat isolated, the IPCC expects them to increase in intensity, with further effects including heavy rainfall, stronger tropical hurricanes/cyclones and severe droughts becoming more intense and widespread.
This is the perfect storm created by increasing CO2 concentrations across the globe and we're expected to meet or exceed a temperature increase of 1.5°C over the next two decades. Without large scale carbon reductions across the globe, the targets set in the Paris Agreement won't be reached – and the quality of life for everyone on the planet will be severely affected.
How does the building industry contribute to climate change – and what can we do?
According to the UK Green Building Council (UKGBC), the buildings in the UK and the construction process itself contribute to approximately 40% of the total carbon footprint of our country. In fact, while new homes are being built every day, the majority of homes that will be lived in at the point of our climate change goal (2050) already exist.
These homes contribute to the carbon footprint of the UK in a variety of ways, whether it's through loads from electrical devices, cooking or heating. While we can't make changes to most of this, our industry can help bring down the heating load on the system – by using less fossil fuel and lowering the carbon footprint of built properties through energy efficient windows and doors.
New properties are typically built to 'greener' building standards with more insulation and glazing products which are energy efficient, meaning homes require less heating in the winter. In the 90s and 00s, homeowners were updating their homes to be more insulated – but that progress has somewhat stalled. This is where we can help.
By educating homeowners about how they can improve the energy consumption and efficiency of their properties, more can be done to bring down the carbon footprint of homes that are already built. In addition, updating homes to fenestration products that are more weather resistant will help homeowners cope with the more extreme weather conditions we can expect in the future.
Energy efficient products
There's already a vast array of products that can help homeowners achieve goals of lower energy bills, smaller carbon footprints and more comfortable living conditions. PVCu systems company Liniar launched the UK's first PassivHaus accredited window system in 2017, EnergyPlus90 and is seeing huge demand from homeowners, particularly over the last few months.
"Liniar has been committed to creating products offering superb thermal efficiency for more than a decade," explains Design & Development Director Chris Armes. "Both our original 4-chamber system and our 6-chamber EnergyPlus system can achieve Window Energy ratings up to A++.
"This was just the beginning of Liniar's push for more energy efficient products, and we were proud to achieve the coveted PassivHaus accreditation for our EnergyPlus90 90mm system – the first PVCu window system to do so in the UK. This window range looks and acts exactly like a 70mm system and not only provides outstanding thermal efficiency, it also boasts noise reduction up to 42 decibels – ideal for new build projects in urban areas with noise pollution."
What is PassivHaus?
A Passive House (or its original German term PassivHaus) is a house that is designed to reduce the requirement for heating and cooling, reducing overall energy consumption and offering a comfortable and consistent living temperature.
Windows achieving PassivHaus standards, along with others offering the highest energy ratings, are ideal for existing properties and can help to bring down a home's carbon footprint.
Chris concludes: "I've no doubt we'll continue to see more PassivHaus compliant products being launched in our industry as technology continues to advance."
To learn more about the IPCC's most recent review, visit unfccc.int/news/un-climate-change-welcomes-ipcc-s-summary-for-policy-makers-on-the-physical-science-basis-of-climate.
For additional information about how the building industry impacts the overall carbon footprint of the UK, visit www.ukgbc.org/climate-change/.
Learn more about Liniar's PassivHaus window range at www.liniar.co.uk/upvc-windows/passivhaus.