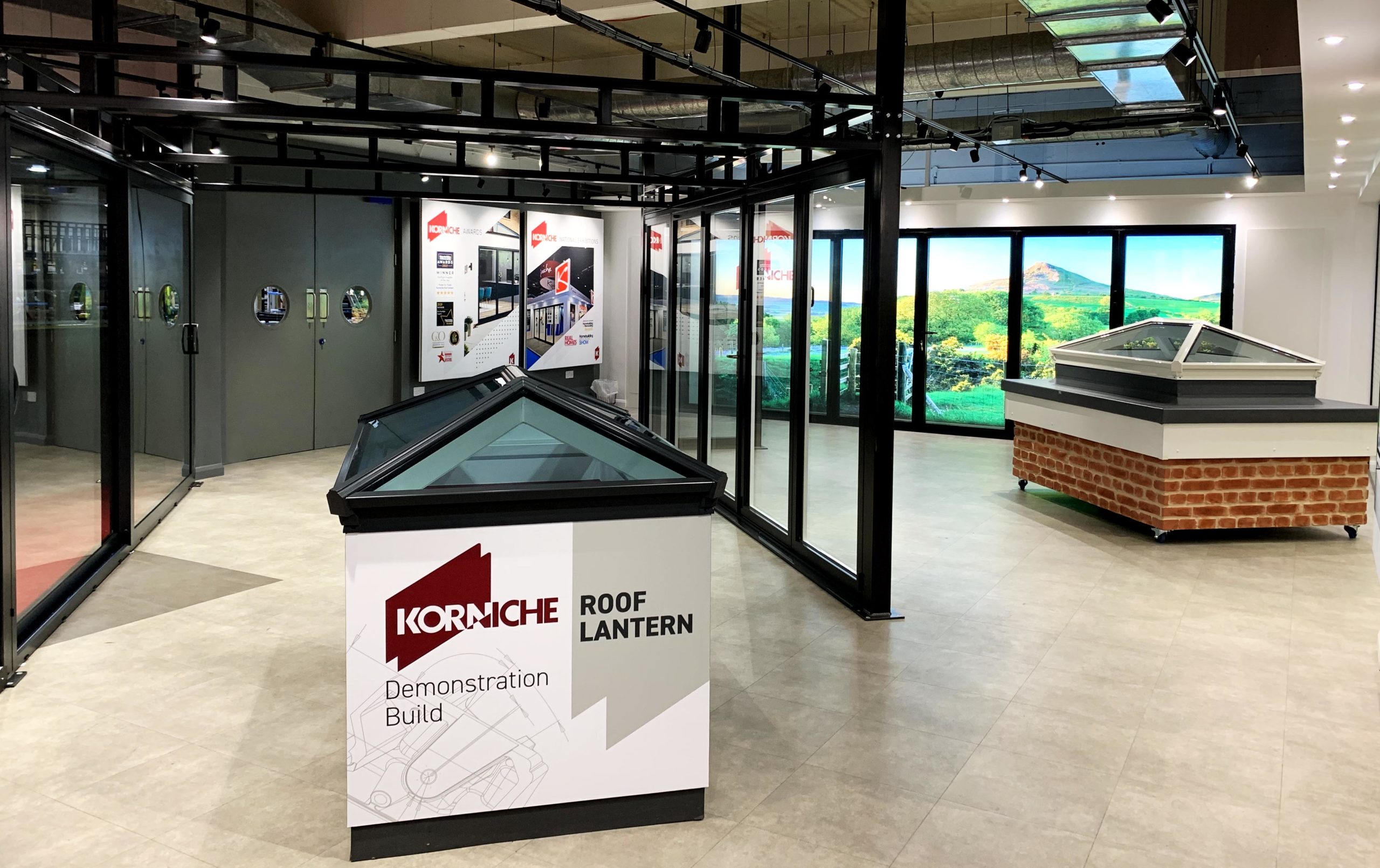 The multi-award winning Korniche product line from Made for Trade has undergone a branding transformation, as the company builds on the name's ongoing success ahead of the next product launch under the celebrated title.
Since 2016, the name 'Korniche' has gone hand in hand with the brand's success in the industry, defining a new term where revolutionary engineering-led design and development meets quality and value – allowing Made for Trade to deliver the best products, with the best service at the best prices. The name initially became synonymous with the inaugural launch under the new brand – the Korniche Roof Lantern. This game-changing product has gone on to win multiple industry awards since its introduction and continues to be hugely successful for Made for Trade in 2021, whilst using the term 'Korniche' has become second nature to clients requesting quick and easy installation of a great value, yet technically progressive product.
As part of an exciting new chapter for the innovative Billingham-based company, the name Korniche will now take centre stage not just as a brand representing one market-leading product, but as a fully-fledged standalone title that will apply the same exceptional qualities to a range of products from Made for Trade. As part of this change, a new suite of revised branding has been revealed to offer a fresh and dynamic yet appealing and instantly recognisable design to reflect the unique qualities which has driven Korniche to be sought out 'by name' – with a corporate identity that acts as a consistent figurehead for the expanding range of leading products.
Speaking of the new look for the company's brand, Made for Trade's Marketing Manager, Ian Bousfield said: "We're delighted to be able to unveil a fresh new look for our Korniche branding in 2021. As the name begins to represent a range of products sharing the same key values, we've worked to create a unique new style that proves quickly recognisable to glazing experts and new customers alike. The logo and branding will cement a familiar name in the minds of consumers looking for a trusted 'go-to' brand in glazing products, whilst enforcing Korniche's award-winning characteristics that place products as the trade's number one choice for quality, installation speed and efficiency – both for the current Roof Lantern and forthcoming Bi-Folding Doors."
The new-look logo and style will be introduced across digital and physical platforms from the end of September 2021 and help phase in Korniche's exciting next chapter to trade and consumers alike, as well as offering broader appeal and helping drive sales. The Korniche Bi-Folding Doors are in the final stages of market testing before mass production and rollout later this year, where all the same multi award-winning qualities of the Lantern Roof are incorporated into everything from design to installation. The 2021 re-brand reflects Korniche as a thriving and rapidly expanding product line, and gives the name a broad consumer-led appeal, where customers continue to specifically request Korniche for their self-build, development, home improvement and extension projects.
The new logo and design accents are intended to drive the brand forward and become quickly identifiable to consumers as a leading name in the market, capitalising on the success of the original Roof Lantern product and subsequent sales. The re-brand will