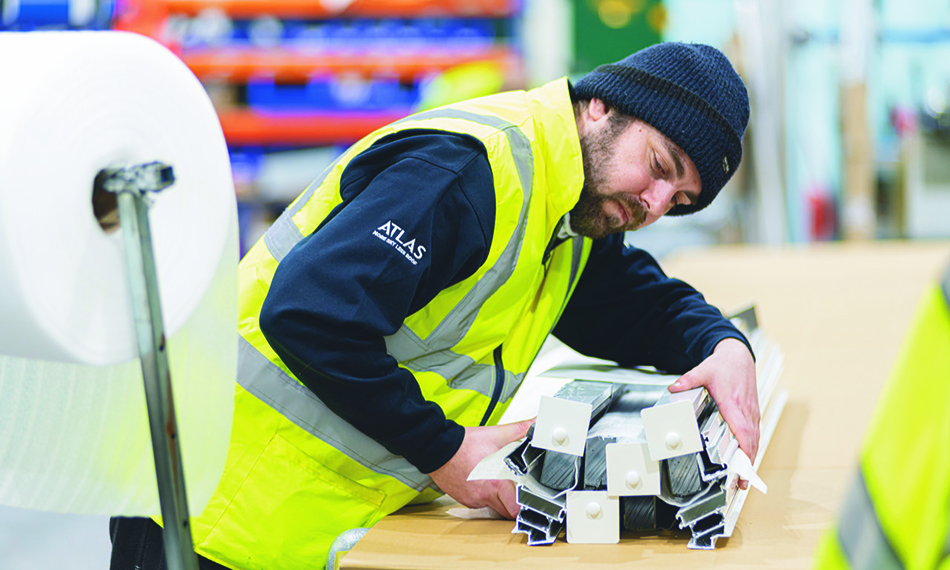 Atlas Glazed Roof Solutions is advising installers that selecting the right glazing is the key to ensuring a roof lantern system can meet the new Building Regulations, that came into effect in June 2022.
In the shift towards a Future Buildings Standard, the government has introduced a range of changes to the Building Regulations for England, including a mandatory 30 per cent cut in carbon for all new homes and a 27 per cent cut for other buildings.
Changes to Part L of the Building Regulations in England are being introduced on Wednesday 15th June 2022. Part L focuses on the energy efficiency levels and the thermal performance for domestic, non-domestic, new-build and renovation project buildings with the object to reduce the impact on fuel usage. Part L focuses on U values for rooflights, as energy ratings do not apply to rooflights within the regulations.
Atlas has introduced a free to download guidance document that clearly explains the minimum glass centre pane U value requirement, to ensure the installation of roof lanterns, rooflights and glazed flat roof systems can meet the requirements of Part L.  The guide is available to download at https://atlasroofsolutions.co.uk/
Winston Osborne, Technical Director of Atlas Glazed Roof Solutions: "Our thermally broken aluminium profiles are manufactured using the highest quality materials but it's important to understand how glazing can make a significant difference to how the completed system performs. Our completed glazing roofing systems can exceed U values set out in the new standards.
"The Atlas Technical Team is available to help architects, glazing companies and installers identify the minimum glass specification required to ensure the roof installation is compliant with these important changes to the building regulations."