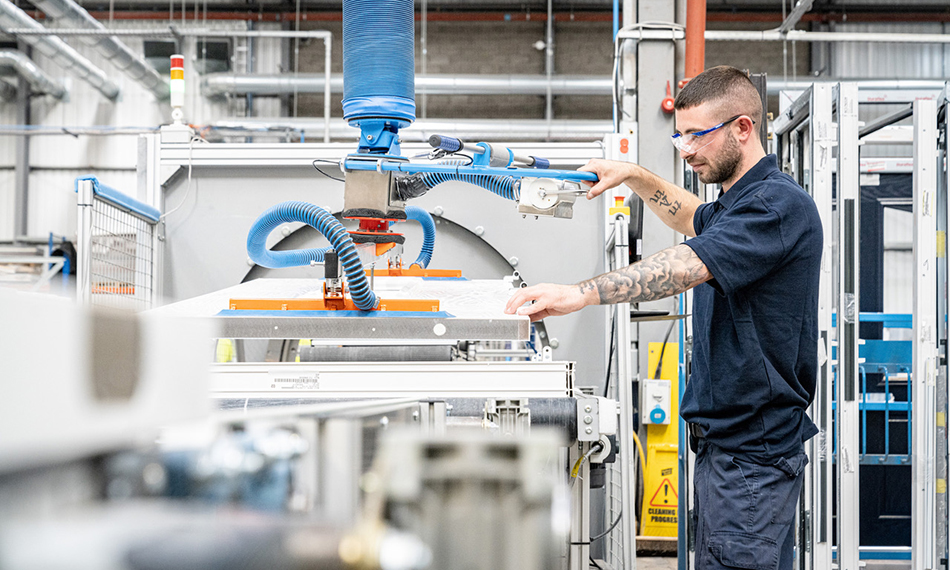 Leading composite door manufacturer Virtuoso Doors is looking to significantly increase its manufacturing capacity with the installation of a new paint line.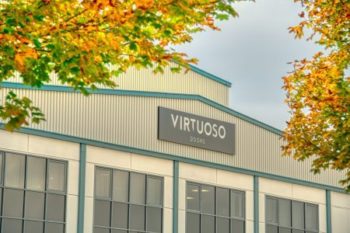 Gateshead-based composite door manufacturer Virtuoso Doors now has a new Giardina Paint Line as part of its ongoing programme of factory upgrades following a site move in 2021. The new paint line will mean increased capacity of around 50 per cent along with improved quality, increased paint optimisation and a market-leading choice of external colour finishes
The Giardina paint line includes a panel cleaner; automatic spray machine; hot air flash-off tunnel and a jet-hot air-drying tunnel. The Virtuoso technical team has tested the new system and found that it leads to huge enhancements including quicker drying and an even more consistent paint finish.
The company moved from its original Chester-le-Street site to the new purpose-built manufacturing site at Follingsby Park, Gateshead, in 2021. The site has had a power upgrade to meet manufacturing requirements, a new compressed air system, and state of the art extraction system installed.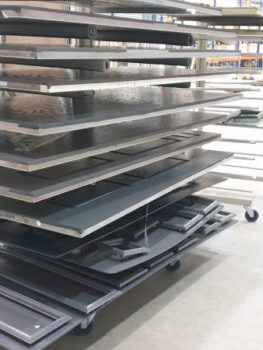 David Wheatcroft, Managing Director of Virtuoso Doors, said: "We have a committed and experienced team here at Virtuoso Doors. That team has worked very hard to reach the stage where we can invest in the infrastructure and systems to lift the business to even greater heights.
"After the factory move and all the on-site improvements it's great to be investing in systems that will really improve our output and the quality of our products. We will continue to produce top quality doors that the whole team can be proud of."
Virtuoso Doors manufactures high quality composite doors and PVCu door panels through a mix of precision engineering and workshop finishing supplying doors with stunning detail and unrivalled quality. For more information visit www.virtuoso-doors.co.uk