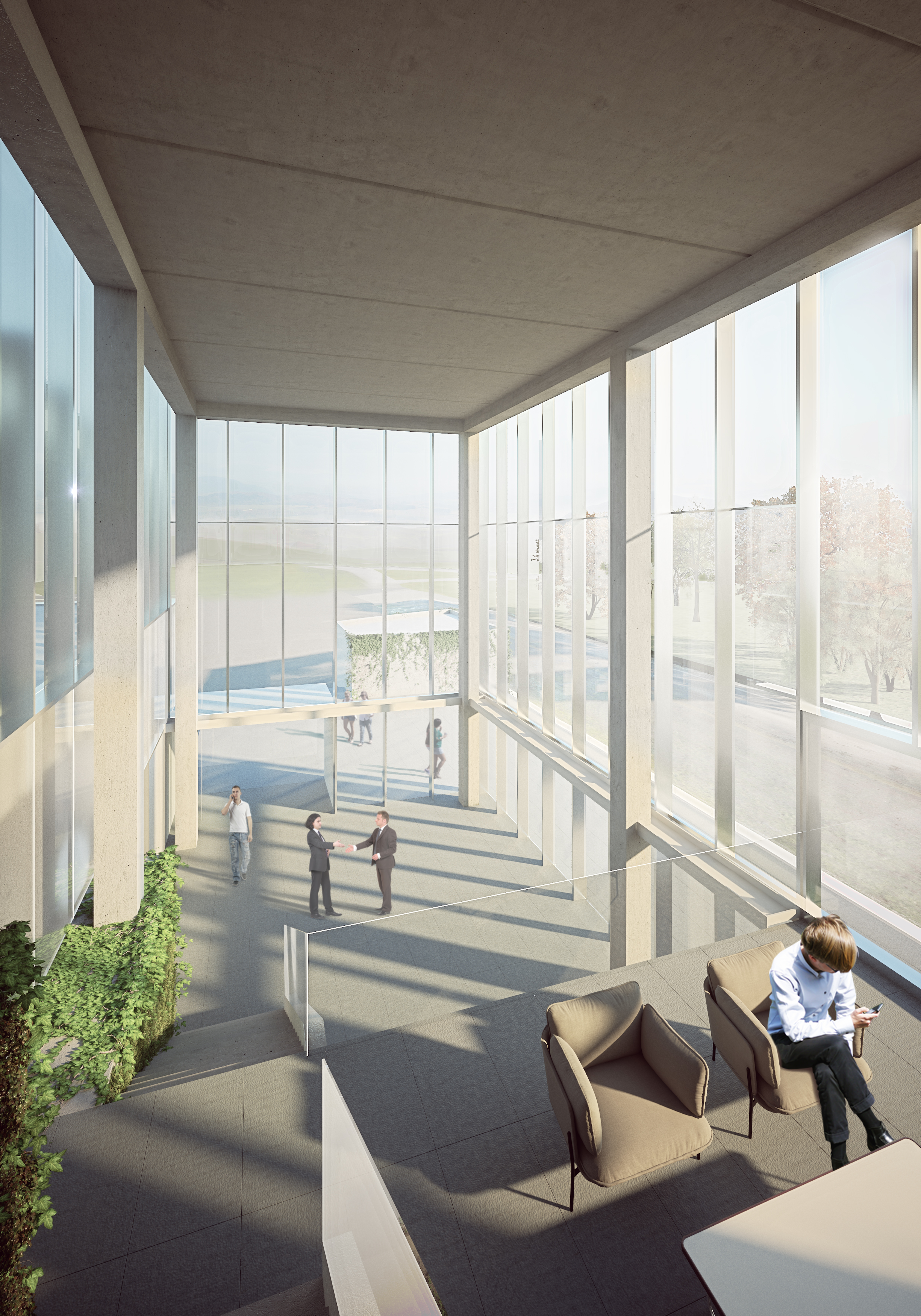 Exlabesa launched its ECW50 curtain walling system last year and it has taken the market by storm since then. Paul Benn, Exlabesa's National Sales Manager, said: "We are pleased the ECW50 is proving so popular but we are not surprised. It's one of the easiest curtain walling systems on the market to manufacture and it's also extremely competitively priced, which is a winning combination."
The ECW50 curtain walling system has 50mm profile widths so it has the stunningly slim sightlines of a classic aluminium system. It's suitable for use on a wide variety of commercial building projects and can be integrated with Exlabesa's KWS window systems and KSF and KTS commercial door systems.
The ECW50 is a thermally broken system so it meets and exceeds current building regulations for thermal efficiency. It has 28mm glazing as standard but can accommodate glazing of up to 46mm for projects where thermal efficiency is paramount. The system is fabricated using high quality European components and is tested to UNE EN 13830:2016 for weather resistance, safety in use, energy efficiency and heat retention and also to the more onerous CWCT standard in the UK.
Other features include a choice of depths for structural members, mullion sizes of up to 220mm and transom sizes of up to 195mm. Internal reinforcing bars are available where bigger spans are needed, plus a range of structural add-ons, while a range of external caps give different finishing options. The system is easy to install, thanks to the unique gasket design that makes glazing simple, a feature that will cut installation time and make installers' lives easier.
Paul reports that sales of the ECW50 show no signs of slowing down, but that's not surprising either. Exlabesa is one of the country's most experienced and reliable aluminium systems companies and the ECW50 is the perfect example of a company with its finger on the pulse of market needs.