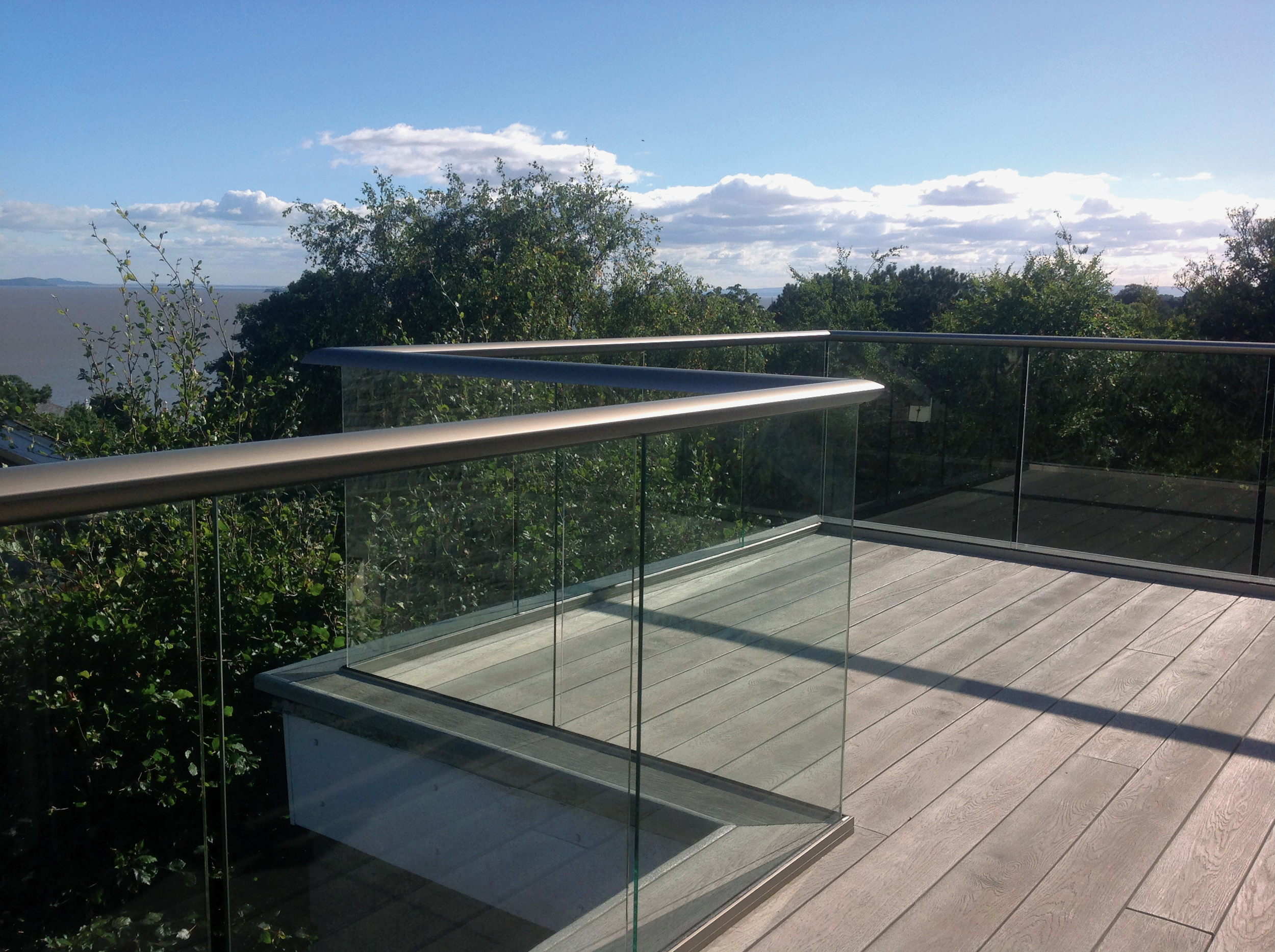 Architectural theory holds that balconies improve ventilation by inducing outdoor airflow into indoor spaces. Glass-walled balconies are a clear favourite for both architects and consumers, but the choice has long been limited to frameless structural glass systems, and framed systems with frequent upright supports.
Both types have drawbacks: frameless systems are expensive, heavy, and can be complex to install, and framed systems are less popular with consumers as they interrupt the view
Design breakthrough
A new look in glass-walled balconies is coming this Spring, with the release of a leading-edge system designed by Surrey balustrade specialists Balconette.
The new system is called HYBRID®. It creates a new category of balustrade, to sit in between the traditional alternatives of post-supported and structural frameless glass. HYBRID® balustrades offer the open views of frameless glass at the cost and convenience of the older post-supported styles.
The HYBRID® category enables wide runs of glass with no, or few, vertical posts. Its ease of installation and lower cost bring the very high-end look into range for many projects for the first time.
Enjoy the view
"People buy a glass balcony to enjoy the view, not look at a row of metal posts. Fully frameless glass gives great views, but is expensive and requires complex structural fittings" says Balconette's CEO Effi Wolff. "The HYBRID® category offers the uninterrupted views of structural glass but at around half the cost".
The innovative engineering design at the heart of HYBRID® uses invisible bracing within an elegant self-supporting handrail, which achieves excellent structural integrity. The design of the rail means few vertical supports are required – often none at all.
Wide spans
Up to 4-metre glass runs are now possible without vertical supports – and where the balcony turns a corner or is curved the postless spans can be even longer. A three-sided balustrade square can have 12 metres without posts. In place of the extensive footings usually required for structural glass, HYBRID® balustrades use slim surface-mounting which is easy for builders and even DIYers to install.
"We went back to the drawing-board to solve some long-standing problems with balustrade design" continued Balconette's CEO and designer Effi Wolff. "The HYBRID® category makes wide, open glass balustrades possible at a cost similar to old systems requiring a metal post every metre.
"Builders & developers tell us they love the ease of installation, and architects say it gives them a practical alternative to structural glass, with the same clean lines.  Homeowners are effectively getting the most expensive style at half price.
Handrails for the HYBRID® system come in two styles: Orbit and Aerofoil. The Orbit handrail has a circular profile and allows for up to 3.3m runs without posts when attached either side to a wall or structural element. The Aerofoil handrail provides the longest post-free spans of up to 4m without posts. Both systems include panels of 10mm toughened glass, which can be produced in a variety of tint options including the standard clear, and customised blue, grey, bronze, green, and satinised (opaque).
For more information, go to: www.hybrid.balconette.co.uk